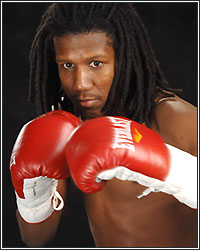 By Anthony "Zute" George
It all began for Dannie Williams at the Peabody Housing Projects in Saint Louis. Where danger looms in every corner and crevice of that neighborhood, and young men are bound to succumb to some of the wrong choices presented to them. "Growing up in the projects, there was a lot going on there, a lot of shootings. I really learned on the streets, I had to survive," Dannie said of his upbringing. Dannie talks of a broken home, where his mother was, "in and out of my life." His father, as well as members of his paternal family, were more present in his life, "I basically stood with my dad, my auntie, but you were basically on your own, they let you do what you wanted to do."
Indeed, there were a lot of negative antecedents put forth to a youth who is given free will. As a result, Dannie had his fair share of troubles, but he also made a conscious choice to be a productive pupil in school, "I made sure I graduated from high school." Dannie's high school, Vashon, was known for having a robust basketball program during Dannie's tenure. Vashon can also claim famous alumni such as boxing legend Henry Armstrong, Yankees legend Elston Howard, and world champion Devon Alexander.
What was also present in Dannie's life was boxing. Coming from Saint Louis, the success of the Spinks Brothers, who, surprise, surprise, also went to Vashon High School, loomed as large as a time square billboard over Dannie's place of residence. With that said, it was the sport of basketball that Dannie gravitated towards more as a youngster, and it was that sport that indirectly got him involved in boxing, "I used to go to the gym to play basketball. And one day they said the gym was closed for basketball, and they asked me if I boxed, I lied and said 'yeah,' so they made me go upstairs to boxing. I tried it, and I just went every day, and I got good."
In Saint Louis, Dannie connected to an influential boxing teacher, who came with a no-nonsense approach, "I grew up with Devon Alexander and Cory Spinks, we all came up in Kevin Cunningham's gym, Hyde Park. Kevin was a former policeman, and he was a good mentor. Kevin made sure we got to the gym, he made sure our team had the best outfits, gym bags. Kevin wanted to make sure we had the best of everything and that we trained hard. He picked up us every morning to go running. He always wanted us to succeed in boxing." Dannie explained.
As positive as Kevin was as a mentor, his training curriculum in terms of preparation was not in keeping with Dannie's best asset, a howitzer-like right hand that earned him the nickname, "Dangerous." "One thing about Kevin, he is a boxing coach. He loved (and taught) boxing; he really don't like a lot of slugging. He liked speed, jab. He always said speed is power."
This contrast in styles did not mean Dannie did not flourish under the tutelage of Cunningham. He had a great amateur career, where he won many nationals championships, including the National Golden Gloves championship in 2004, at 132 pounds. "I moved up the ranks quick," Dannie explained. When Dannie turned professional in 2005, he came out of the gate strong, where he showcased a unique blend of speed, technique, and crunching power. But Dannie's production was put to a halt right when he was getting started. He succumbed to those bad choices he was first introduced to on the streets and was incarcerated.
Dannie got a second chance to become something special inside the squared circle, and hooked up with trainer Jack Loew in 2008, "Jack Loew was a guy who loved power and knockouts. He got me relying on power," Dannie explained. Indeed, Loew's curriculum was the antithesis of Kevin Cunningham's. While Dannie did flourish under Jack, the knockouts came early, and often, Dannie was also becoming a very predictable fighter. "Once I got on a winning streak, it got me basically just relying on power." Such an approach is dangerous, especially when you step up in competition.
When Dannie faced Eloy Perez on September 12th, 2009, it was a big step up in competition. It was Dannie's first professional defeat. When talking about that loss, Dannie felt there were more factors involved than just his now one-dimensional approach, "I came in on the B-side. I don't think I should have. He (Eloy Perez) had been looking for an opponent for like a couple of months. So, I took the fight just because I am a competitor. But I thought I won because I dropped him three times, they only counted it twice. I got knocked down from a flash knockdown. I lost a lot of weight for that fight. Eloy was a good fighter, but I should have done better. When you come in on the B-side, nine times out of ten, you need a knockout to win. I figure my promoter sold me out, he threw me in there with the wolves."
The loss to Perez was indeed a fight that could have went in Dannie's favor, annunciating the point that a loss should not be the detrimental attachment it is considered to be for a boxer. Dannie went on to win nine consecutive fights after the Perez disappointment, including a sensational knockout over Antonio Cervantes in 2011, a fight that produced a knockout of the year candidate. The eventual knockout of the year winner was Nonito Donaire's second round destruction over Fernando Montiel. However, if you watch and compare both knockouts, the only clear advantage for the Donaire choice was that it was a higher profile fight. "I trained hard for that fight; it was my first TV fight. I wanted to show I got what it takes," Dannie explained.
Antonio Cervantes was one of many knockout victims for "Dangerous" Dannie, and he describes how he typically knows when that knockout blow is delivered, "When you hit someone like that, you can feel it going all the way up the arm to your shoulder. You know it's a money shot. Once they go down, I just walk off like it's over." Dannie talks about how one time it was not over, despite landing numerous 'money shots' on his opponent. A fighter named Oscar Cuero faced Dannie in 2011 in Youngstown, Ohio-it was the fight right before the Cervantes fight- and Dannie described that he, "Hit him with everything, I am talking about with the kitchen sink. He would not go down." Dannie did win a 10-round decision, and "at the end of the fight, both his eyes were closed. You could tell he'd been given a brutal beating."
In 2012, the stage was set for Dannie to enter that next tier. He was set to square off against television mainstay Henry Lundy for the NABF lightweight title. It was the main event for ESPN Friday Night Fights, and a victory would have propelled Dannie to championship fights and bigger paydays. But the crafty veteran Lundy survived a first-round knockdown and went on to dress down the one-dimensional attack from Dannie, "Hank Lundy said all I had was a right hand, so he was just waiting on me, knowing I was shooting for a knockout. He fought smart. He won; he was boxing beautifully after the knockdown." Dannie also explains how an ill-advised decision right before the fight did not provide him with the best chance to defeat the veteran Lundy, "I had a good training camp. I was not drinking sugars, no juices. I messed up, on the day of the fight I drunk some juice, and it shocked my energy level. I got tired (during the fight) I learned a lot from that fight."
Of course, giving any advantage to an experienced fighter like Lundy is a rookie mistake. "When you fight an experienced guy, it is about being a thinker," Dannie explained. That philosophy should hold true both during the fight and in the preparation before the fight, as Dannie learned the conventional hard way for a young boxer.
After the Lundy loss, Dannie had a 7th-round TKO victory over Rynell Griffin. He then suffered the worst defeat of his professional career when John Molina, JR. knocked him out in the 4th round. It was another ESPN fight for Dannie, and it was a fight he was performing well in prior to being stopped. Despite all the turmoil Dannie Williams has gone through in his life, this loss still stings, "That let me know I needed to take boxing serious. I could not even talk. The ride back home, I didn't say anything. It was a tough experience. I did not think it could happen to me, but when you play boxing and do not take it serious, it can happen." Even with Dannie's revelation that he needed to be more serious about boxing, this fight is similar to Dannie's other losses in the sense that factors other than the sweet science contributed to the loss, "During the fight, I got headbutted, and as I was going down from the headbutt, Molina hit me in the back of the head. I really couldn't see. I was seeing spots, and I really shouldn't have continued fighting."
The lessons learned were coming along with the losses for Dannie, but before he could capitalize on this knowledge, and approach boxing with a more serious approach, the street gene he has had with him all his life reared its ugly head once again. Dannie was now faced with a second prison sentence, "I did not take boxing one hundred percent, and I went back to prison," Dannie confessed.
While locked up, boxing was still a big part of Dannie's life, but not in the way he envisioned on his way up with world champions Devon Alexander and Cory Spinks. "This time, it was for the long haul. I did six years and nine months. It was tough because I used to watch boxing all the time, and I used to sit back and think, 'man this is supposed to be me,' I got to change. So, when I got out in 2019, I knew I've never taken boxing one hundred and ten percent, training hard, sleeping early, but I taught myself discipline in prison, so it could help me when I get on the streets."
Dannie William's boxing comeback is underway. He is now equipped with a clearer vision of what he needs to do to make it to the championship level, more discipline, and the ownership of the mistakes he made in the fights he lost. All solid ingredients, but even the best-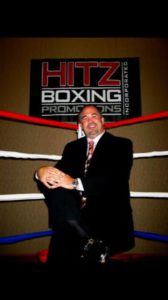 equipped pugilist, can be foiled without proper representation. Dannie appears to be in great shape in that department. First, he has full confidence in his new trainer, Jamal "The Mailman" Parram, a former boxer based out of Saint Louis. Dannie has also signed with Hitz Boxing and the competent and caring boxing promoter Bobby Hitz, a former fighter with an impeccable reputation. Dannie has nothing but confidence with this signing, "I think Bobby can get me back to where I need to be," Dannie explained.
Dannie got some of the rust off in April of 2019 with a six-round unanimous decision victory over Ronald Rivas, a fighter who is much tougher than his losing record suggests. It was important for Dannie to fight in a six-round fight for his comeback, "I told myself I wasn't going to go four rounds, I went straight to six to test myself. Fighting Ronald Rivas was a good experience, he's tough as nails. I think I could have gotten him out of there, but he pushed me to the limit. I need to slow it down, I started rushing things. I know I could fight, but I have a lot of ring rust. I have to take my time."
As Dannie takes his time, he knows he has to stay active and be in shape, "I have a good record, so it is all about being ready. A call can come any second, at any time. I want to fight whoever. I like to get a date, so I know when to turn the training up. But I am ready, training. I am back at it, everybody at 135 or at 140, I am coming, I am a fight or two away from being back on top. I am coming, "Dangerous" Dannie Williams. Stay tuned…"
Dannie Williams is now thirty-five years old. Age is not on his side, but he has the benefit of still having a young body in the sense that he has not had a lot of wear and tear put on his body while fighting. If he can stay in great shape, there is still time for him to reach his full potential. Or at the very least get the kind of paydays everyone who laces up the boxing gloves yearns for. Does Dannie have it in him? Can he utilize his talents and become a great pugilist from Saint Louis, becoming the most dangerous puncher born in the Red Bird State, not named Michael Spinks?
Well, like Dannie said himself…
Stay tuned…
Contact the Feature Writers