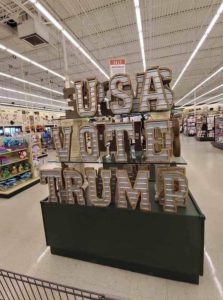 By Robin Edgell, LMSW
Did y'all see that #BoycottHobbyLobby was trending on Twitter?
I thought maybe I had obeyed the law of time travel and gone back in time to 2014.
Y'all mean that you have been shopping at that place since they worked to take birth control away from anyone on a company insurance plan? Since they worked to get a company declared a person and given all the rights that you have? I mean, unless you are a woman. Then the company of Hobby Lobby has more rights than you do. And all because some husband, bored of looking at scrapbooking paper did that?
Seriously? This is what's gonna cause you to boycott them? Baby, you're a coupon short and six years late.
Contact the Feature Writers