Loading ...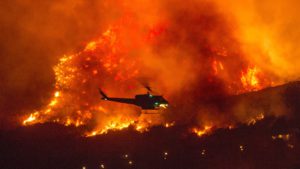 By Robin Edgell, LMSW
Why, in the name of all that is holy, is revealing whether your unborn baby has a penis or vagina so important? Why did it become a thing? We've already talked about the difference between gender and sex in my 9 September article. A little, anyway. So, we all know that gender and sex are two different things.
But folks insist on throwing parties to reveal the sex of their babies and call them "Gender Reveals."
If I were a betting person, I'd say that these things were created by someone who will die on the hill of "tHeRe ArE oNlY tWo GeNdErS!"
Cue the eye roll.
But, beyond the damage they can do to your unborn child, they can do real damage to real people who had nothing to do with your unborn child.
At least, that's what your wife said.
In 2017, a Border Patrol Agent used a rifle and Tannerite (a military grade explosive) to reveal that his unborn child was developing a penis in utero in Southern Arizona. A desert-like landscape with desert shrubs which, by definition, is always in danger of going up like a roman candle.
That fire burned 45,000 acres just south of Tucson and caused around $8.1 million worth of damage. Which the border patrol agent is on the hook for after a court case.
When his child asks why he can't pay for college, he can point to the extensive damage and say, "There's your college."
Here we are, 3 years later, and folks haven't learned. The El Dorado fire in California, 10,000 acres burned, was also started by a gender reveal party.
Which would be a bigger story and grander commentary on the state of this society that attaches too much power and importance to unborn children's genitals, but….
This is only one of many fires that are currently consuming millions of acres in California, Oregon and Washington creating air quality that is the equivalent of smoking 20 packs of cigarettes a day.
We should be focusing on the real culprit of these fires. Most people would say that these fires are started by adverse weather conditions and ground conditions caused by the years long damage to the eco system and wider planet by climate change.
But most people are wrong.
These fires are caused by exploding trees.
As a reminder:
It has been 13 days since the story broke in The Atlantic about Trump calling those that serve in the military "suckers" and "losers." Not a single GOP politician has rebuked him for it.
It has been 81 days since the Russian Bounty story broke. Trump has made no comment.
Contact the Feature Writers