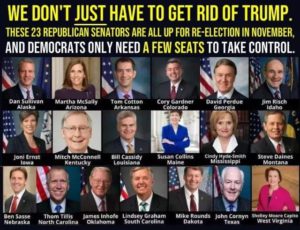 By Robin Edgell, LMSW
It's been 36 hours or so since the debacle that masqueraded as a debate happened on Tuesday night. You remember it, right? The one where Donald Trump looked like an idiot (as he always does) and Joe Biden showed us what a real man looks like when confronted with a man-child.
We got a few nice zingers from Joe Biden during the debate:
Will you shut up, man?
You're the worst President America has ever had, c'mon.
"Putin's Puppy"
It's hard to get any word in with this clown.
It is what it is because you are who you are.
These were all great and made us all smile. Mostly because we wish we could say all these things to Donald Trump's face, too.
But there was a moment during the debate that truly galvanized a group of folks that have been emboldened by this Administration. During the debate, Trump was asked to denounce white supremacists. For all his blathering before that, he became very quiet, tried to equivocate and ended up giving a shout out to the Proud Boys, a violent domestic terrorist group, telling them to "Stand Back and Stand By."
Of course, the Proud Boys took this shout out to heart and, within 24 hours of this comment, created a new logo out of it that they started selling immediately. I will not share the image here, but it is out there for you to see if you would like to go searching through the swamp of the internet.
The Proud Boys have also reported an increase in membership queries since the debate.
Donald Trump has never hidden who he is. He is a racist, a white nationalist, and thinks that there are "very good people" in the domestic terror groups that sell themselves as the new KKK.
What have we heard from the GOP on this? Have we heard Senate Majority Leader Mitch McConnell unequivocally condemn white supremacy groups? Have we heard Lindsey Graham? Joni Ernst? Susan Collins? Any of these folks?
Nope.
Moscow Mitch said that he agreed with Senator Tim Scott when he said that it was unacceptable not to condemn white supremacists, but McConnell said nothing about the fact that Trump did not condemn them.
In other words, McConnell and his ilk refuse to rebuke Trump for not denouncing white supremacy groups.
These politicians have attached their wagon so tightly to Trump's weave that they cannot disentangle themselves from the rat's nest. The first three years that Trump was in office, they feared the Tweet of Death from him. Now, they are branded with him. Everyone knows that McConnell, Cotton, Collins, Ernst, and so many others, are just flunkies for Trump.
These politicians are not brave enough to call out Trump on his racism. They are not strong enough to confront his hatred head on and do what is best for the entire country.
I've said it before, and I'll say it again: these people do not care about us or the US. They only care about staying in power and serving those they owe their souls to – their corporate donors.
These are the same politicians that have not condemned Trump's silence on the Russian Bounty story. They are the same politicians that have not condemned Trump's comments about our military service men and women being "suckers" and "losers."
Trump is the abusive father in a dysfunctional family and these Republican politicians are the abused partner that stays with the abuser "for the children."
We are the children, y'all, and I am beyond ready to strike out on my own.
It is time to rebuke this toxicity, this hatred, this complicity. It is time to send an unequivocal message of censure to these politicians and this system.
We need to have our voices heard in such numbers that no one will be able to deny the will of the people. We must submit our ballots and vote out hatred, rebuke the pernicious behavior, and send all of these traitors home and jobless.
Join me and vote on November 3rd. Vote for Dems everywhere. Let's make the Blue Wave of 2018 the Blue Tsunami of 2020.
As a reminder:
It has been 29 days since the story broke in The Atlantic about Trump calling those that serve in the military "suckers" and "losers." Not a single GOP politician has rebuked him for it.
It has been 97 days since the Russian Bounty story broke. Trump has made no comment.
Contact the Feature Writers