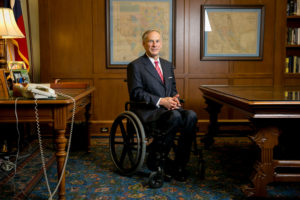 By Robin Edgell, LMSW
I am a social worker. I went to graduate school for two years, commuting 3 hours a day on the New Jersey Turnpike for two years, to become someone who could advocate for others.
To become a voice for the voiceless.
To assist the vulnerable, the marginalized, the forgotten in getting food, shelter, health care, mental health care.
To remind people, both the haves and the have-nots, that EVERYONE matters. That it is our job, as human beings, to use our talents and gifts to help everyone that we can.
Last week, the Texas State Board of Social Workers voted to strip disability, sexual orientation and gender identity from the nondiscrimination clause of its code of conduct. In other words, the State Board of Social Workers said that social workers can turn away clients based on the fact that they have a disability, are part of the LGBTQ community, or identify as transgender or were born intersex, and those prospective clients would have no recourse.
Three of the most marginalized communities in our society and here is another layer of discrimination and marginalization these folks.
Since I read about this, I have been sick. Sick in my soul, sick in my heart, sick in my bones. The sickness and disgust sit at the back of my throat, like bile just waiting to be sicked up.
I work with the HIV/AIDS Pos community. I am a case manager for those that have so little in life and shoulder society's stigma for an illness that, much like Covid, was ignored by those that could have slowed, or even stopped, its spread. They ignored it because it was a "Gay Plague." Even today, 40 years after the first case of AIDS was identified in September 1980, this community has issues with housing, employment, and accessing mental health services.
If they live in Texas, it just became harder to find those services because the Texas Board of Social Workers rolled over like dogs when Gov. Greg Abbott recommended this move. They sat up like good pups and expect to get a treat in return. The Board did this without input from the social workers it swore to represent.
In the full definition of "irony," Gov Greg Abbott is, himself, disabled. In 1984, when he was 26, an oak tree fell on his back, paralyzing him below the waist. He has used a wheelchair ever since. He has, with this request, made it legal for social workers across the state of Texas to deny him service due to his disability.
If a Board cannot advocate for the people that put them in power, how are we to trust they will advocate for the least of us in society?
When I was looking for a credo/oath to sum up what I do and why I do it, I came across this written by Norman Matsuzaki, JR., MSW. I want to share it with you here, because this is what social work is supposed to be.
The Social Work Professional Oath
I solemnly pledge to consecrate my life to the service of humanity and to social justice;
I will practice my profession responsibly with conscience, integrity, and dignity which are consistent with its values, ethical principles, and ethical standards;
The welfare of my client will be my first consideration;
I will respect the secrets which are confided to me, even after my professional relationship with my client has ended;
I will maintain by all means in my power, the honor and the traditions of the social work profession;
My colleagues are my brothers and sisters;
I will not permit considerations of gender, age, religion, race, ethnicity, sexual affiliation, physical ability, mental ability, political philosophy, or soci-economic standing to intervene between my duty and my client;
I will be sensitive to cultural and to ethnic diversity and strive to end discrimination, oppression, poverty, and other forms of social injustices;
I will maintain the utmost respect for the inherent dignity and worth of over human being even under threat to myself;
I make these promises, solemnly, freely, and upon my honor.
The Texas Board of Social Workers failed in every part of this oath. They failed in the letter and the spirit of what Social Work is supposed to be, what it is supposed to do, and who it is supposed to help.
The Texas Board of Social Workers played politics with lives and livelihoods. They forgot what they were supposed to do and who they were supposed to do it for.
I am not ashamed to be a Social Worker. I am very proud of what I do and how I do it, who I help and how I help them, why I do what I do.
I hope the Texas Board of Social Workers can find their way back to what Social Work is truly about.
As a reminder:
It has been 51 days since the story broke in the Atlantic about Trump calling those that serve in the military "suckers" and "losers." Not a single GOP politician has rebuked him for it.
It has been 119 days since the Russian Bounty story broke. Trump has made no comment.
Contact the Feature Writers