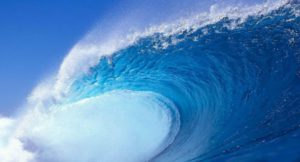 By Robin Edgell, LMSW
Today is Election Day eve. I am sure that there have been all kinds of blathering from everyone about everything. Polls and pundits have been flying thicker than Donald Trump's hairspray.
This election season has sapped us. We have yelled and screamed and typed behind keyboards at work, at home and on our phones. We spent part of this election season quarantined at home, cut off from work wives and husbands, from friends and family. We have said goodbye to loved ones from a telephone as they died in hospitals alone. We have watched the rise of domestic terrorism from our homes, feeling powerless to do anything about it without risking our own health and the health of our loved ones.
2020 has been exhausting. Actually, I have been exhausted since November 8, 2016.
I can remember watching the results come in on election night in 2016 and crying when it was confirmed that Trump had won. I have never bawled over an election before, not even when my candidate lost, but I knew that this one was a game changer. I knew that we were in for a wild ride for the next 4 years.
I was mistaken. No one could have guessed just how wild it would get.
Our natural inclination today may be to hang out on Twitter or Facebook, maybe do some keyboard work for our candidates, make some calls.
I am here to ask you to not do that if you don't think you can. You do not have to push through your anxiety and worry and nervousness to do that. I know that you have been working so hard this election season. I know that it has taken a lot out of you. I know that you need the break. I know that you have EARNED that break.
You and I both know that there are very few undecided voters this election. We also know that most voters have already voted, by either early voting or mail in ballots. We know that this bus is driving itself at this point.
Take the night off. You are not going to convince anyone else to vote for your candidates in the last 24 hours of this election season. You're just not. No one is.
Put down the phone, step away from the keyboard. Take the night and spend quality time with your family. Lose yourself in a book or a favorite movie. Have a drink. Get laid. Do something other than this.
Why am I suggesting this? Because our work is not done, no matter who wins on Tuesday. We must be ready to continue working for those things that matter:
– Environmental Protections
– Addressing Socio-economic and Racial Disparities
– Reforming Law Enforcement
– Banishing the Electoral College
– Getting Election Day designated a National Holiday
– Protecting a Woman's Right to Choose
And so much more.
We have to stop, we have to refill our souls, we have to give ourselves a moment. We have fought harder than anyone has fought on domestic shores to save our country. What we have done is waged a war within our borders to rival the World Wars that our service men and women fought in foreign countries.
Just as much is at stake in the next few years as was at stake in those war years.
So, let me congratulate you and thank you for all the hard work that you have done over the past four years. Whether you marched in protests or wrote letters, made calls, sent text messages, or used your Twitter platform to gather like minded folks together to fight against the fascism and chaos of Trump.
You have done a great job. Yes, you! Thank you so much for everything you have done to keep America a country where justice means something, and freedom is not just a concept.
Thank you so much for inspiring me, and others, to do the work, too. Thank you for supporting us as we went out into the world to challenge the injustices we saw. Thank you for being there for us when we foundered because the weight seemed too heavy and the task too large.
Thank you for showing all of us that we can make the changes we need together. That we truly are Stronger Together. That so many of us, from different backgrounds, different religions, different cultures, can come together to fight for an America that we can all be proud of.
Thank you.
You have earned your night off. As have the rest of us.
Tomorrow will be soon enough to plan for the next four years.
Contact the Feature Writers