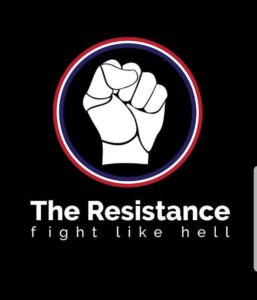 By Robin Edgell, LMSW
Full disclosure: I wrote this article on Sunday 11/8/2020, as I have a job that exhausts me and I cannot string two words together when I get home, much less write an article. Keep that in mind as you read. Thanks!
Four years ago, I watched the returns come in on the floor of my living room in a shitty mobile home in New Jersey. The dog was laid next to me, the cats were napping in various spaces. I did not own a television, still don't, and was refreshing the NYT webpage that was posting the results.
I was getting worried, really worried, when PA went for Trump. I remember watching Michigan turn red. Then, to finish it off, Wisconsin went. I looked at the screen of my phone shocked and appalled by what I was seeing. How did this happen?
Then I did something that so many of us have confessed to doing since: I cried. I cried because I knew that Trump would be disastrous for this country, both domestically and internationally.
I had ZERO idea it would get as bad as it has.
Four years of wondering what the hell the asshole had done overnight. Doomscrolling Twitter to find out the latest government decrees, wondering what was happening. The dread, the rage, the absolute helpless feeling that so many of us had for those first days.
I broke a damn tooth grinding my teeth during Trump's Administration. No joke. I also would wake up with a headache most days….due to the grinding. It was awful.
This past Saturday, I woke up and opened Twitter before I even rolled out of bed. I had to see what had happened overnight. The dread, the worry, the RAGE was there immediately. But what I woke up to was something so much more amazing.
Joe Biden had won the election.
At first I looked at my phone in shock, not believing what I was seeing. I still don't own a television, so I couldn't turn it to the news. But the text messages came flooding in from friends and family. Twitter messages, too. Then it was announced on Twitter and fell to the floor and cried tears of happiness and joy.
WE WERE FREE! We had done it!
The street parties were spontaneous and beautiful. A communal outpouring of happiness, sharing the love and joy that we all felt at getting the 350-lb elephant off of our back.
Saturday was a haze of happiness. Saturday was meant for spontaneously crying at the thought of the return to normalcy. The thought of the first woman Vice President. The first Black Vice President. The first South Asian Vice President. A team of compassionate people with a singular vision for all Americans.
What a relief. What a day. What a week!
2020 has been the year that started sometime in 1785 and this week is the week that started in 1825. The longest week of the longest year that has tried men's souls. We Resisters have fought hard and long fights, giving of ourselves and finding reserves we did not know that we possessed. We have come to understand that Resistance work is the work of a choir and that there were others that could carry the tune while we needed to a break. We have come to appreciate the importance of self-care and relationships, both IRL and virtual.
We have earned this moment to breathe. We have earned this moment to celebrate with our friends and family, socially distanced and safe, of course. We have earned this moment no matter what any MAGAt or sycophant says to us.
But know this: the work is not done. We have to immediately turn our sights to Georgia and the chance to install two more Senators to remove Mitch McConnell from his leadership position. And then it's on to 2022.
There is work to do to clean up the mess that Trump left behind. But we have proven that we are more than up for the task.
Take the victory lap, Resisters. You've earned it!
Contact the Feature Writers