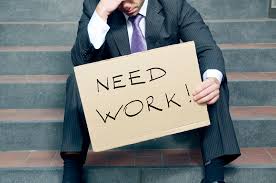 By Robin Edgell, LMSW
Come January 20, 2021, President Biden will make his title official and be sworn into office. Madam Vice President, Kamala Harris, will be sworn in that day, too. On that day, there will be thousands of Trump officials that will be out of a job.
Good.
Oh, I get it, live and let live. Well, as Morg said in Tombstone, "There's no live and let live with bugs!"
These officials supported a fascist, dictatorial, unlawful, treasonous, and criminal enterprise in the White House. Even the low-level admin folks supported this cause and should be held just as accountable.
You may be thinking, "Robin, that seems a little harsh."
Yeah, yeah it is.
But it's not as harsh as almost 250,000 Americans dead and over 1 million infected with Covid-19.
It's not as harsh as American military Veterans deported for one small infraction.
It's not as harsh as the death of Jamal Khashoggi.
It's not as harsh as the sexual assault of Jessica Leeds, Ivana Trump, Kristin Anderson, Jill Harth, Lisa Boyne, Mariah Billado, Victoria Hughes, E. Jean Carroll, Temple Taggart, Cathy Heller, Amy Dorris, Karena Virginia, Karen Johnson, Tasha Dixon, Budget Sullivan, Melinda McGillivray, Natasha Stoynoff, Jennifer Murphy, Juliet Huddy, Rachel Crooks, Samantha Holvey, Ninni Laaksonen, Jessica Drake, Summer Zervos, Cassandra Searles, and Alva Johnson.
It's not as harsh as the thousands of families that have been separated, children that have been caged, and the more than 500 children that have been stolen from their families and "lost" in the system.
Every single person that has the Trump Administration on their resume should never be allowed to work in politics again. Should not be given a job except at a McDonald's cleaning out the fryers.
Every single one of them that never stepped up and blew the whistle on the criminality that was happening in this Administration is a co-conspirator to that criminality. While the Trump Mafia will pay for their crimes (hopefully), a lot of these low-level staffers probably never will.
Yes, the argument can be made that they couldn't do anything to change what was happening. And that is a legitimate argument. However….
They could have quit and gone to the press. They could have started an anonymous Twitter account. They could have moved on to a different job.
But each and every one of them stayed for the same reason that Trump ran for President: it benefitted them to stay in that White House, to assist in the plunder of America and the destruction of democracy. It benefitted them and that was all that mattered.
Maybe, one day, I'll feel like they should be offered a chance to work and atone for their past mistakes.
But that day is not today. That day is not coming any day soon. That day is not visible on the horizon.
In fact, that day may never come. Ever. Forever shunned for your behavior.
SHUN THE UNBELIEVER!
I, right now, do not see a path to coming together that doesn't include me bending over backward to be a "peacemaker." But that's not going to happen, so don't hold your breath.
Or do.
I don't really care, do you?
Contact the Feature Writers