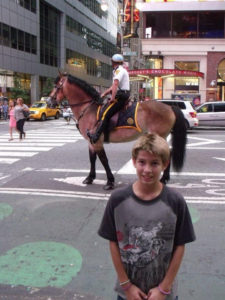 By Robin Edgell, LMSW
My son is turning 21 today. I can't believe that my youngest son is now legal to drink. Where did the time go?
Aaron is currently attending community college in Virginia. It has been a couple of years since I've seen him. Finances have been tight for me and the pandemic, plus he's been busy, so we connect via phone every week or so. He is always a joy to speak to, even when he's being an ass.
This is the same child that I wrote about a few weeks ago. You can read about his inherited knack for procrastination here.
He called today. We spoke for about an hour. He brought me up-to-date on what he was up to. I asked how he was going to spend his 21st birthday. Apparently, working and bowling are up for a celebration. His bowling team are going to, according to him, ply him with alcohol.
I have a feeling that his bowling score will not be all that great tomorrow.
He also told me that he had thrown the clutch in his car. He has been "dogging" it. I was not sure what that meant. He explained it is where you rev the car to about 6000 RPMs and then let the clutch out to speed off from a red light. I told him it was no wonder his clutch went out. I also stated that when he does things like that he has to know that there are logical consequences.
Apparently, that is something I've said often to him because he said "logical consequences" in concert with me.
He also asked me what it was like to have a first car that bore a striking resemblance to the Flintstone's car. *insert eye roll here*
We wrapped up the call with my sassy son asking me some questions. The closing conversation went something like this:
Him: "Hey Mom! I've been meaning to ask you, since you're 10,000 years old, how does dinosaur taste?"
Me: "Woooooooooow."
Him: "Oh, one more question, in all seriousness."
Me: "Yeah?"
Him: "I heard you were around when the Dead Sea was just the Sick Sea. How was it?
That's my kid, y'all.
Happy Birthday, Aaron! You make me proud every day to be your mom, even when you are cracking lame old people jokes. You are smart and thoughtful and serious when you need to be and funny and sassy when you feel like it. Thank you for letting me come on this journey with you!
Here's to many more great years!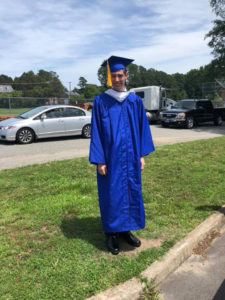 Contact the Feature Writers