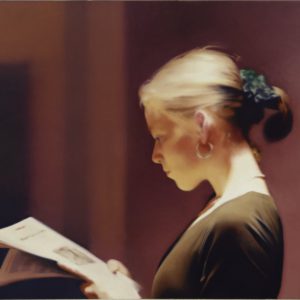 By Duggan Phillips
Mads,
It is near the end of the second decade in the first century of the third millennia, and I'm writing words to you, words I realize you shouldn't read until you are older, for you are thirteen by now and too wise for them at present.
Your grandparents were of the Boomer generation, which consisted of kids mass-produced by returning GI men and their wives in the wake of WWII. In the 'MAGA' refrain of Trump's white America, the 'Again' they're nostalgic for begins here in the 1950s, when America was at peak global prominence and black people still gave due deference to whites for refraining from murdering them that day.
Your mother and I were the offspring of this generation, born right around the time the "Great" times began to erode due to the corrosive toxins of Vietnam, Nixon, and disco. To compensate for such depressing origins, we were given a moniker much cooler than 'Boomer,' as everyone knows the 'X,' when it comes to the alphabet, is the most rebellious of loner rebel letters.
Speaking of letters, the whole point of my writing to you is about coming to terms with your generation, along with mine, the contemporary scene along with those past, all of them variations upon the theme of American history and the dysfunctions therein.
Like I said at the start, I feel these words are best suited for the postlapsarian era of adulthood that will follow your adolescence, a time when the past generations will re-gift to yours a planet whose condition will be just a wee bit worse than how we found it.
Why the time capsule ethos? Again, right now your brain is at its peak in terms of absorbing the crazy interesting world around you. While adolescents have always 'raised the roof,' that is, attempted to expand the boundaries of life, be this in musical, linguistic, or socio-political terms, all the while trying out stupid or idealistic things and, yes, falling on their face, adults have mastered the opposite, which is to say, 'lowering the bar' of intelligence, conforming to the status quo, and appropriating the imaginative surplus of adolescent energy in a way that converts the desire to connect with others into an endlessly exploitable commodity.
So when it comes to understanding what we, your elders, have been doing to you and this world, such a mixture of exuberance and wisdom will only get in the way, hindering comprehension. In short, your experience, or the lack thereof, so far amounts to a blind spot, one that should last as long as it can, for nobody comes away from the 'adult table' without concessions and a sense of moral compromise.
See, just as my parents and grandparents had to sacrifice their youthful ideals and education and hone instead the networking skills critical for Avon sales or local Masonic rituals, you too will have to humble yourself by bringing it down to the garish garden gnomes of the middle-class Real. And this will be the case regardless of whether you choose to live in suburbia or not. Beginning with every white child in the Fifties comparing their parents to Ward and June Cleaver, the specter of suburbia has long moved beyond the geographical space of cul-de-sacs and neighborhood associations, entering instead the collective Id by which one either conforms to the status quo, or rebels, conforming thereby to the various alternative forms on offer and the "defiance goods" for sale therein.
In short, once you're welcomed to this Tupperware party, you will have no choice but to begin dumbing it down, unlearning the critical skills of thought formerly championed by a public who, while affirming education in the abstract, frown over its actual application, deeming it rude and unseemly, if not the sort of elitist provocation that prompts the outraged query, 'Why don't you leave this country then, if you hate it so much?'
You'll see it comes down to a simple choice. To think, or not to think. To attend, or not attend to all that is being done and said and performed around you. To take pride in ignorance or resist such complacency.
These are the two paths which confront, and will continuously confront long after, the adolescent as he or she crests the last hill supposedly separating immaturity from maturity, frivolity from responsibility, acne from aftershave. And as already noted, only one of these paths rises to the level of best practices when it comes to 'loving one's country.' That such a state of affairs is nightmarish to even me, who now includes himself among the ignorant rabble, is why these words require a time capsule, set to open in, let's say 2033, for even if you could wrap your head around such a future, what would be the point, other than forcing you to feel all the sooner that exodus damage which awaits you regardless, just through the turnstile* separating solid forms from the shades?
No, just as your mom and I kept the stories of Santa going as long as we could, you and others of your generation should enjoy as long as you can an adolescence that, while a devastating roller coaster of cruelty and heartbreak at times, luxuriates at least in the knowledge there is another world beyond it, a world that, while sadly peopled with depressing adults at the moment, remains only that way because however they are going about it, they're doing it wrong, and that despite the occasional angst and gestural sneers, there remains a residual hope in each generation going forward that ensues, once there, you'll know what to do, exercising fully the opportunities and freedoms you grew up witnessing parentals seldom choose.
To sum up: beyond the initial shock following the discovery that your parents were mortal, and egregiously embarrassing ones at that, an even more troubling revelation awaits. That is, given the shoddy modern state of affairs soon introduced to you by prior generations, you will realize the entire edifice separating the young and old, as differentiated by the supposed wisdom and maturity gathered over time by the latter, was and has always been bullshit of the highest order.
This reality check will be simultaneously traumatic and not surprising. Sure, from the perspective of jaded youth, most, if not all adults, are a sad and shady lot, one whose authority is viewed askance, precariously perched as it is on discursive foundations that adhere to a shameless regurgitation of tired commandments and cliché, and yet, and yet, still, deep in the adolescent circuitry of each and every cerebral main-frame resides the neediness of a young child brought kicking and screaming into a world it had not asked for, and whose subsequent desire for protection creates the necessary illusion that those responsible for its emergence would only have done so in full compliance of the creature comforts required.
Believe me, Mads, one of the worst things about becoming a parent is the sinking feeling over what you've done. That, no matter what, we will not be able to shelter you completely from what the world can and will do to you.
This has always been the case: those in charge of protecting us against the fearsome contingencies of the world, no matter how hard they try, are not gods, but mortals, and fallible ones at that. The only saving grace is that they too were raised by others imperfect, and so were themselves damaged early and late, here and there, top to bottom. And yet along this precarious path they each happen upon a significant other who, at first, appears so infallible that it seems worth the risk, this paying it forward of the procreative urge, despite the damage done and to come, for at the moment nobody is thinking clearly as love acts out the definition of insanity in the most pleasurable of ways, all in hope of doing what's been done before while expecting different, less damaged, results.
I'm signing off for now, Mads. But before I do, I have to say, the more I think about it, the Turnstile metaphor* I used above is all wrong and symptomatic of attending too many graduation ceremonies. After that walk across a stage ends with a ritual handshake from some old functionary, one simply walks back to the seat in which one sat, closing the circle just traced, and symbolizing, if anything, one ending up where one began.
One should instead just keep on walking on, past the stage, and out the door, into the night, letting the snake's tail slip out of its mouth, so to speak. I call this pulling an Ouroboros slip of the errant tongue when it comes to the various Ouroboros of life, all of them closed-circuit technologies suffocating one's feed until you let free the derring-do of those daring and few.
In the end, there are no exemplary moments starkly dividing the practices of youth and adulting, no universal tollbooth where Wonka's golden ticket is exchanged for a Costco member card. And just as there are no literal boundary lines between our state and Texas, let alone any restriction against jumping back and forth between the two, there is no simple one-way bridge or irreversible sequence between the adolescent and adult states of mind.
Though we can, if metaphor we must, stick with the bridge, all while keeping in mind that transitions between the two sides are always contingent on gender, racial, and class divides. For example, one must consider the white entitlement surrounding the extended adolescence of perpetual young slatterns, and how that contrasts with those forced prematurely by reality to enter the service economy or less legal trades. In my next letter I will use myself as an example of one who fully exploited the former, and perhaps still does to a certain extent.
For let's make clear what has hitherto only been projected and suppressed throughout this letter: all the shames and errant ways of later generations, along with past, present, and future damage suffered by an adolescent such as you, all of it remains, in some unconscious way, an admission of guilt on my part for the father I have been and continue to be.
Perhaps this is the true reason why I wish to postpone these words? If so, it's amazing how my mind, in all its reasonings above, can be both disingenuous in relation to you as well as myself. My preceding rationale centered around protecting you and your adolescent mind from the affective contagion of the adult world, and yet who is really being protected by this deferment of words?
Who has the most to gain in postponing communication and comprehension between the generations? Maybe me. But still, perhaps, you. For with comprehension, comes a sadness for all parties involved, and for now, that is only me, writing these words.
Perhaps it's both, who knows, each of us safe on opposite sides of the bridge, postponing the inevitable.
Love,
D
Contact the Feature Writers