Larry Holmes, Ken Norton, George Foreman, & Michael Spinks: Gerry Cooney Reflects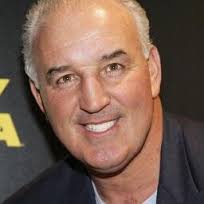 Exclusive Interview by "Bad" Brad Berkwitt (Copyrighted Boxing Interview Of A Lifetime, 2002)
Interview conducted in 2000
I don't think there was a more suited nickname in the history of boxing than Gerry Cooney's. He was nicknamed the "Gentleman" and he is, truly that. Gerry is a man of such admirable qualities, and you will see just what I mean in the following interview.
Cooney's rise to the top of the heavyweight ranks in the late 1970's came fast and secured him a shot at then Heavyweight Champion, Larry Holmes, on June 11, 1982. In a fight that was action packed throughout, Cooney would come out the loser for the first time in his career by TKO in the 13th round. Cooney would only fight sporadically for the next five years.
On June 15, 1987, he would again challenge for the Heavyweight Title against then Heavyweight Champion Michael Spinks. This fight would be less competitive than the Holmes fight and Cooney would be stopped in the fifth round.
Read: the rest of:  Larry Holmes, Ken Norton, George Foreman, & Michael Spinks: Gerry Cooney Reflects