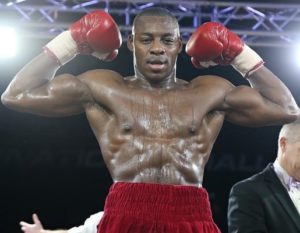 By Donald "Braveheart" Stewart
As well as having the might privilege of looking back at the great fighters of yesteryear, writing for Ringside Report allows me to keep my eye out for any up-and-coming fighters not quite getting the publicity they deserve. One such fighter who has just defended his English title is Dan Azeez, 13-0, 8 KO's.
A light heavyweight, in a packed division, not just in the UK but worldwide, Azeez has not found the politics of boxing all that easy to navigate.