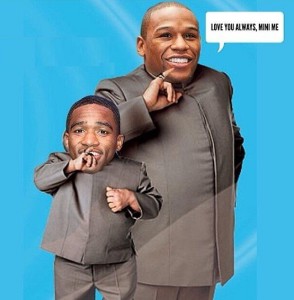 By Vinny "Glory Days" Lucci
When you lie to yourself there is always one person not listening. Well, perhaps Adrien Broner finally got the message. His self-imposed retirement loomed so unimportant it almost escaped all media attention this week as he is largely considered a washed up gate keeper who has fought better from behind a microphone than outfitted with eight once leather gloves. Adrien has tweeted up another verbal firestorm of injustices claiming the sport of boxing has forced his hand into retirement.
He could have done the world a huge favor and taken his tired act off the canvas years ago. The "fighter" has been going through the motions ever since Marcos "Chino" Maidana beat him from ring pillar to ring post back in 2013 and even had Broner acting out a low blow foul for referee Tony Weeks in hopes of winning on DQ instead of even attempting to live up to his self-proclaimed hype. What is mind boggling to ponder is that so many Broner fans bought into his bullshit con job while he continued to headline earning bails of street envy cash.