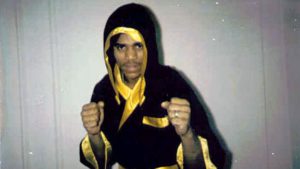 By Suzan Classen (Ringside Report Exclusive)
Today is Willie "Macho" Classen's birthday, he would have been 69 years old. As a family we miss him greatly. He has missed too many birthdays, holidays and great memories. I am sure many in the boxing community do not know his story and how the tragedy of his death changed boxing nearly 40 years ago. Each year on this day, we are proud to recognize Willie's contribution to making boxing a safer sport.
Willie stepped into the ring at Madison Square Garden's Felt Forum on November 23rd, 1979. His opponent was Wilfred Scypion. It would be his last fight. That night changed the lives of both fighters' families and the sport of boxing itself. As we all know, as a society, we seem not to be able to invoke change without a tragedy of some magnitude. The tragedy on that night happened after Willie stepped into the ring with the dream of becoming a world champion. The fight should have been stopped and the sport needed stricter and safer rules. After that night, boxing was required to make changes, changes that would keep every boxers safer in the ring.