August 18th, 2019

Bad Brad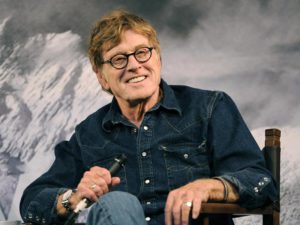 By Geoffrey Huchel
Happy Birthday, Robert Redford!
Ringside Report celebrates actor, director and producer Robert Redford's 83rd birthday by looking back at his remarkable career in television and film.
Redford began working in television in the 1960s, making appearances in such series as THE DEPUTY (1959), TATE (1960), PERRY MASON (1957), MAVERICK (1957), THE VIRGINIAN (1962), THE UNTOUCHABLES (1959) and THE DEFENDERS (1961).