Use the form box below to contact the person you want from the Management Team: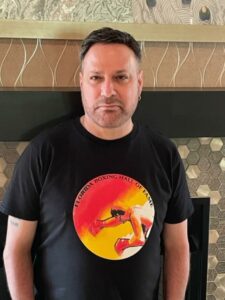 "Bad" Brad Berkwitt – CEO/Publisher/Host of The "Bad" Brad Berkwitt Show & Ask "Bad" Brad Show – Indiana
"Bad" Brad Berkwitt retired from the US Navy (September 2006) with his 20 years and 28 days of Honorable Service to our country during war and peacetime, and was honored in a Retirement Ceremony held in the Pentagon.
During his childhood, he fought as an amateur boxer for three years (80-83) out of  Allen Park located in North Miami Beach, Florida. He also is the successful Author of the boxing book: Boxing Interviews of a Lifetime. Brad's passion for boxing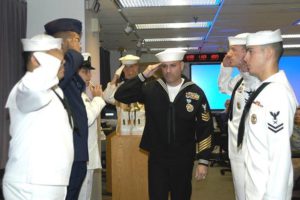 which he credits his late Father Alvin Berkwitt, started in 1975, and to this day, is just as strong. In 2004, Berkwitt started Ringside Report "The Heart of Boxing & Entertainment" to bring a different approach to the sport which many sites were not doing.
"Bad" Brad has always had a deep respect for the fighters of the past who didn't always get the credit they deserved and his goal in 2004 and still to this day, is to ensure all boxers get the respect and credit they deserve.  That fact has never been more evident than when you read one of Berkwitt's hundreds of interviews, over the last 23 years with some of the biggest names in boxing from yesteryear and present day.
On top of his CEO duties, "Bad" Brad appeared as a boxing analyst, from 2000 – 2012, on  News Channel 8 Sports Talk TV Show with Host Glenn Harris, that was viewed in Virginia, West Virginia, Maryland and the District of Columbia.
He also has been a guest on ESPN Radio and various other radio shows throughout the country.
His nickname "Bad" came from Boxing Ring Announcer, Henry "Dis-com-bob-u-lating" Jones in 2000 and has stuck ever since. In Henry's words, "I gave him that nickname because he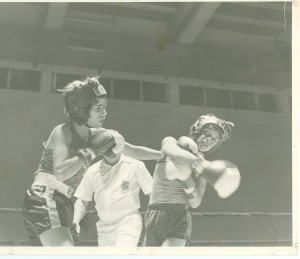 always stands up for what he believes in, and the fighters truly respect him for being so positive in all of his interviews."
In 2013, "Bad" Brad followed in the  footsteps of his late father, Alvin, starting an acting career that has already  seen a level of success.  Brad has worked in film and TV to include, HBO's VEEP, House of Cards, several shows for the ID Network, industrial videos and live dinner theater.  Like all actors, he is looking for that career defining role that puts him on the fast track to Hollywood.
In 2015, "Bad" Brad took his 18 plus years of conducting interviews with some of the biggest names in Boxing and Hollywood, and created The "Bad" Brad Berkwitt Show which has in a short time, become a "Hit" Web TV Show in the United States & around the world.  Berkwitt interviews political figures, movie stars and people in the business world to name just a few areas. Not to stop there, his viewers wanted more so he created the RSR Video Email Bag Show where those viewers could send in boxing questions and "Bad" Brad would answer them in a show format.  The show took off quickly and is viewed around the world.
In January 2021, "Bad" Brad received the news that he will be inducted into the Florida Boxing Hall of Fame (FBHOF) Class of 2021 in June.  It was an honor that truly  humbled him. You can watch his induction and induction speech HERE.
"Bad" Brad is also an old time movie and music buff who was probably born in the wrong generation. His love of the classic singers such as Frank Sinatra, French Diva "The Little Sparrow" Edith Piaf, Al Martino, Tony Bennett, Nat King Cole, Bobby Darin, Dame Shirley Bassey, Jack Jones, Rick James, and Dean Martin truly do set him back in a time where singers really sang some great standards.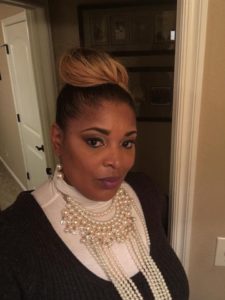 Debbie "D2" Edwards – Adviser on The "Bad" Brad Berkwitt Show – Indiana
Edwards grew up in South Louisiana, along the mighty Mississippi River, and that lifestyle greatly influences her role in producing The "Bad" Brad Berkwitt Show.  "Laissez les bons temps roulez!" , translated, "Let the Good Times Roll" is the spirit on the set of the show. And, while the utmost professionalism and substance goes into the production of the show, there is a passion for combat sports and a spirit of camaraderie that spills over to the audience.
When she's not giving feedback to "Bad" Brad on episodes of The "Bad" Brad Berkwitt Show, Debbie can be found at a local oil refinery, where she works in operations. As if this isn't enough for a full schedule, Debbie enjoys watching most sports, particularly football, and is an avid fan of The LSU Tigers, The New Orleans Saints, and a lifelong fan of the Washington Redskins.  She enjoys writing, cooking Creole dishes, and playing word puzzles.
Check out The "Bad" Brad Berkwitt Show on the RSR YouTube Channel.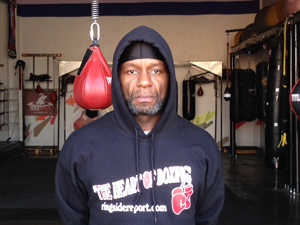 Mel Walker – Web Adviser/Graphics Guru – California
Mel is a child of the 60's and no doubt when you meet him with his laid back way, you will see he came from the right generation. A boxing-fitness nut, he has competed in bodybuilding contests and then went into boxing. First to stay in shape, then to go on and train fighters.  Walker is an adviser on all web things to "Bad" Brad and is RSR for life. Check out Mel's boxing channel HERE.