RSR Feature Writers
 Please use the form below to contact RSR's Feature Writers
Packy "Boom Boom" Goldstein – Feature Boxing Writer – Florida
Packy is a former New Yorker who was born in 1930. When he was 19 years old, he would meet a fellow boxing fan at the Kid Gavilan – Ike Williams match on April 1, 1949, at Madison Square Garden. That fellow boxing fan was, Alvin Berkwitt, who also happens to be the late Father of the CEO of Ringside Report, "Bad" Brad Berkwitt. Berkwitt knew Gavilan from Miami Beach and took Packy to Kid's dressing room to meet him after his win over Williams.
A lifelong friendship would be forged between Packy and Alvin which a pre "Bad" Brad was always around to see. Sadly, his good friend and fellow boxing lover, Alvin would pass away on July 2, 1998.
Packy would also meet many other boxing legends through Alvin, such as Beau Jack and Rocky Graziano, to name just a few. Being a former New Yorker, Packy is not filtered and always tells it like it is. He has forgotten more than most know about boxing. His nickname "Boom Boom" as he will tell you proudly was given to him by Alvin. One day in the early 1960's while they were at the old Wolfie's Restaurant on 21st Street located on Miami Beach, a woman who will remain nameless came up to their booth as they ate breakfast, and told Alvin, "your buddy Packy sure knows how to "Boom Boom" in the BEDROOM". Alvin and Packy fell out on the floor and the nickname has followed Packy for life.
His column "Packy's World" will be his boxing voice….Like his best friend of so many years, Alvin was, he is not afraid to use it. In the weeks and months to come, look for "Packy's World" to bring you his thoughts about boxing and many other things if we know Packy "Boom Boom" Goldstein. As he always says, "Oy Vay, you are going to hear it today".
We look forward to hearing it for sure Packy…….
Donald "Braveheart" Stewart – Feature Boxing Writer – Scotland
Donald "Braveheart" Stewart is a proud Scot who was introduced to boxing through hearing Ali's fights on the radio or watching the black and white image on the black and white TV in the front room. Since then he has continued to admire and watch all those who put on glove and dance round small halls and arenas whilst lifting a pen on occasion to share his awe in wonder.
That includes being published in the UK with such well known sights as Talking Knockouts and now Talking Baws. His football columns have been seen in Scotzine and Last Ditch Tackle. Being old he claims to know a lot and have many memories that old age has yet to wipe clean. With a healthy interest in football (the original kind with a spherical ball and a world cup) and an unhealthy interest in his hometown team, Ayr United, Donald also is a theater reviewer who was once something big in theater in Scotland.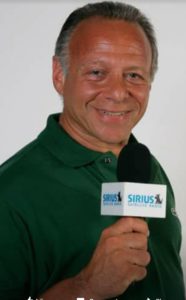 Randy "The Commish" Gordon – Feature Boxing Writer ("Randy's Ringside" On Ringside Report) – New York
Randy Gordon is the former Boxing Commissioner in the State of New York, as well as the former Editor-in-Chief of boxing's biggest and oldest magazine—The Ring.  Randy—known as "The Commish"—also spent many years as the Boxing Analyst for ESPN, the USA Network & the MSG Network.  Since 2009, Randy has co-hosted SiriusXM's "At the Fights," alongside former heavyweight contender Gerry Cooney.  Their show is the biggest boxing talk show in the world.    He recently wrote the book, "Glove Affair."  Gordon and Cooney also do boxing commentary on UFC Fight Pass.
Gordon is an inductee to both the New Jersey Boxing Hall of Fame and the New York State Boxing Hall of Fame. He and his wife, Roni, live in Melville, Long Island.  They have five married children, 12 grandchildren and two granddogs.
Seth Bramson – Feature Entertainment Writer – Florida
Seth Bramson is America's single most-published Florida history book author with 27 of his 33 books dealing directly with the villages, towns, cities, counties, people and businesses of the South Florida Gold Coast.
His collection of FEC Railway and Florida transportation memorabilia is the largest in the world: it is larger than the State Museum's collection and larger than the Flagler Museum's collection.
A graduate of Cornell University's famed School of Hotel Administration, he holds Masters degrees from St. Thomas University and Florida International University, both here in Miami. He is Adjunct Professor of History and Historian in Residence at Barry University, Adjunct Professor of History at Nova Southeastern University's Lifelong Learning Institute and Historian in Residence at FIU's Osher Lifelong Learning Institute. In addition he was honored in 2008 by FIU when he was presented with the University's highest alumni honor, the Torch Award for his community service.
The founder of the Miami Memorabilia Collectors Club, his collection of Miami memorabilia and Floridiana is the largest in private hands in the country. He is now President of that organization as the Greater North Miami Historical Society, of which he is also a founder.
He is now working on his 34th through 37th books, among those will be a history of Miami Beach High to be titled "Growing up on Miami Beach" "Sunshine State Trolleys: The Street and Electric Railways of Florida;" "Lost Restaurants of Greater Miami" and the history of the City of North Miami.
Additionally he is the author of more than 300 articles on South Florida local and Florida transportation history including six in juried or refereed publications.
He has appeared as a featured guest or commentator on Florida history programs on A and E, Discovery Channel, Florida Public Broadcasting, Fox FX The Collectibles Show, History Channel, Learning Channel and Turner South Network as well as all six local Miami television stations.
Nationally recognized as Florida's leading transportation historian and the Miami area's pre-eminent local historian he has been quoted frequently in newspapers and magazines throughout Florida as well as in "The New York Times," "Chicago Tribune," "Bloomberg Business Week," "History," the History Channel Magazine and "U. S. A. Today."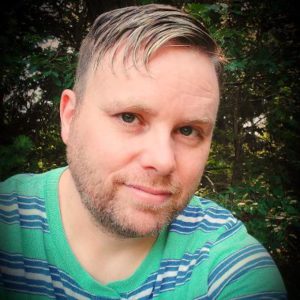 Geoffrey Huchel – Feature Entertainment Writer – Massachusetts
Born and raised in Massachusetts, Geoffrey Huchel is the proud dad to a teenage son, whom he describes as an intelligent and talented young man with a bright future ahead of him. Mr. Huchel devotes most of his time taking care of others, but he makes sure he finds time for what he's truly passionate about. He considers himself a pop culture enthusiast, who from a young age has loved the arts. Besides music and television, movies are what Geoffrey finds the most joy in as he explains: "For two hours you can escape from the real world and become part of the lives of these characters as though you are right there with them, feeling what they feel whether its happiness, sadness, fear…"
Although he enjoys all genres, he gravitates toward horror and mystery. He also appreciates the films from Hollywood's Golden Age and at times wishes he could have been around during that period to appreciate them in real time. In addition to spending time with his family and close friends, he can be found writing children's books, short stories and screenplays. Geoffrey recently became a published children's book author. You can order his book HERE.
Diane Batshaw Eisman, M.D. FAFP – Feature Entertainment Writer – Florida
Doctor Curmudgeon® is a Family Practitioner, writer, voiceover artist, and medical educator who practices in Aventura Florida.  It was in the Neolithic Era that the Doctor became renowned for expertise in Trephination.  After so much time in practice, Doctor Curmudgeon® is now cranky and has rightfully earned the honorific of Doctor Curmudgeon®
Doctor Curmudgeon® has no idea of what will appear in this space.  It depends on the Good Doctor's mood and whatever shamans. Physicians, literary, political or philosophical figures (living or dead) are channeled at the moment.
Her undergraduate years were completed at the University of Chicago, where she was an Early Entrant.
The Chandler Medical Center in Lexington, Kentucky at the University of Kentucky handed over her medical degree and gave her further training.
She has served on too many to count hospital committees, is in private practice with her husband, Dr.Eugene Eisman, MD FACP, an internist-cardiologist, and has been named a Distinguished Practitioner in the National Academies of Practice.
Having been an Army wife, she has great respect for all those who serve and have served.
Through many years of practice, surviving changes and an innate sense of justice, she has become cranky.  Therefore she lays claim to the title of Curmudgeon.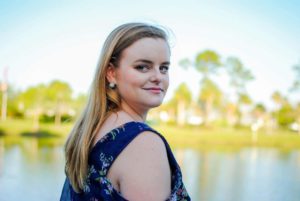 Nikki Slusher – Social and Political Feature Writer – Texas
Nikki Slusher is a proud Floridian currently residing in Houston, TX. Originally from Orlando, FL., she obtained a Bachelor of Arts in Public Administration and Political Science with a minor in Emergency Management and Homeland Security accompanied with a certificate in Criminal Profiling from the University of Central Florida. She was also a sister of the Alpha Epsilon Phi Beta-Zeta chapter. Proud member of the Class of Covid-19, she is finishing a dual master's degree in Criminal Justice and Public Administration at UCF and will be graduating this August. Throughout her time in Orlando, she spent four years working as in political consulting and campaigning for multiple Florida legislators from the federal to state and local level. When she isn't busy sipping iced coffee and doing schoolwork, she enjoys spending time with her fiancé, fishing, and dressing her weenie dogs in matching bow ties.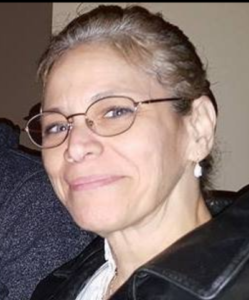 Janet Grace – Political, Social Issues and Life Feature Writer – Maryland
Left to her own devices, this Renaissance Warrior Woman, Janet Grace, will either be found in the Music Room or outside tending to children or nature.
A native New Yorker retired from the Wall Street corporate world, before moving to Maryland. Janet characterizes herself as an intuitive, multi-instrumentalist, writer, artist, composer, and performer. Janet began formal music lessons at the age of 5 and found herself accompanying professional musicians recording in the studio by 16. Janet has created music for films, schools, and websites. She believes that, as the saying goes, "Life is like a piano. What you get out of it, depends on how you play it."
In addition to music, Janet enjoys spending time with family and friends, and making people laugh. She is the friend that you shake your head at and wonder where the hell she came from – Is she magic? Genius? Crazy? A combination?
Her views are her own, and some may really brighten up your day. It's just a conversation…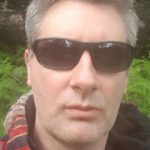 Radical Rhymes – Political, Social Issues and Sports Feature Writer – Scotland
Radical Rhymes was born and raised in the beautiful county/country of Cornwall in the United Kingdom. Sport kept him afloat as a young man, predominantly athletics and cricket, although he  genuinely loves all sports including boxing. Academically, he struggled through school, but put himself through night classes, further education, and, university obtaining an Honours Degree, a postgraduate diploma and eventually a PhD. He's worked as a yard hand in a builder's merchants, an office worker in the civil service and he finished his working life as a senior lecturer at a top research university. Now, he 'work' as a full-time artist and freelance writer, but is it really working if you enjoy it? For RR the jury is still out…
You can commission his work or purchase HERE. You can also see it on Instagram radicalrhymes1969 or on Twitter @RhymesRadical.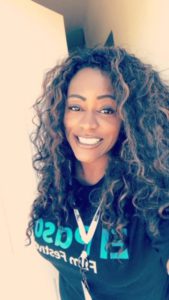 Ty Ross – Feature Entertainment/Political Writer – New Mexico
Ty Ross is an author and screenwriter who currently lives in Santa Teresa, NM. Nestled on the NM/TX/MX border, she calls la frontera home. Originally born in Charlotte, NC to an Army Sergeant, Ty spent most of her childhood on the move. From Washington State, to Bad Kissingen, Germany, life as an Army Brat meant always being the new girl. Learning along the way to adapt to a variety of situations. Living in a Cold War Europe, experiencing Chernobyl and witnessing the fall of the Berlin Wall firsthand, definitely played a role in shaping her perspective and perception on the world.
In 2016, while auditing law classes at the University of Florida and faced with the decision of whether or not to pursue a career in law, Ty abandoned law school to pursue her dreams of being a writer. In 2018, her first book THE POWER OF PERSPECTIVE was published. A month later she was featured as a rising star in Authority Magazine. The momentum continued in 2019, with her screenplay VALET making the semi-finals in the So-Cal Screenplay Competition. Following a year of ups and downs, including the death of her father from Covid, in 2020 Ty won the Grand Prize Short Script for her screenplay La Ultima Muneca in the Silver State Film Festival.
She blends her love of travel, cooking, pop culture and politics into her writing. Bringing awareness to issues and causes overlooked, sprinkled with humor.
Check out Ty's book THE POWER OF PERSPECTIVE. It's a collection of affirmations she wrote to get her through a difficult time in her life. Words of wisdom that apply to anyone, and everyone, to get through the hard times. If you're questioning yourself, and need a reminder that you are in control… Click HERE to order your copy.
Santino Corleone Berkwitt – Canine Columnist – Indiana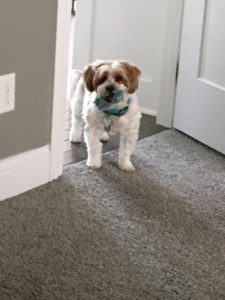 Santino Corleone Berkwitt is a native of Wagoner Oklahoma.  He studied Human Behavior at LU (Life University)  in Tulsa, Oklahoma. While he has faith in humanity as a whole, he has become despondent in the manner in which humans relate to one another. Santino has seen a lack of civility, the increase of selfishness, and too many people who are worried about competition as opposed to community. The lack of compassion that he has witnessed on social media and in the news is very troubling to him. He wants the world to be filled with love, laughter, and "good boy" treats.
Santino spent a part of his life in service to others, particularly small breeds in a puppy mill. Despite that  harsh experience and being severely taken for granted, Santino has proven himself to be a fiercely loyal, filled with joy and spunk. Deciding that the puppy mill was no longer the life that he wanted to live, Santino became a part of the Edwards-Berkwitt household, joining his sister Bella Dawn.  The family resides in Northwest Indiana.
Santino is an activist! He values humanity, serving as campaign chairman for the Dogs for Biden and BLM- The Havanese Chapter.  His motto is "if you allow one, just one person to have his or her rights taken away, then you can't complain when yours are taken away".
He likes to go for car rides, often hopping in the drivers' seat if he feels that his parents aren't prompt enough in getting the car rolling. Santino also enjoys movies, with "The Godfather" being his favorite. He loves treats, playing in the snow, and rubs behind his head.
It is his hope that, through his eyes, people can see the simpler side of life. He hopes that people can see the world outside of their specific lens and to that of their fellow man's point of view. He hopes that people can be less selfish, better neighbors, and more active in their communities.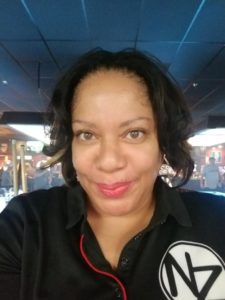 Joyce Davis – Feature Social Issues/Political/Poetry Writer – Texas
Joyce Davis is a woman who sees herself as empathetic. She cares deeply about others and does what she can to help others anyway she can. Davis has a degree in Criminal Justice. Her biggest achievement are her three kids who have given her five grandbabies. Joyce's passion is billiards but because of Covid she took a break from competing. For years, she was never interested in politics, but then Donald Trump happened. The fear of a civil war woke her up and made her pay attention.
Now that she is awake, she uses her voice to speak about what she sees going on so it does not eat her alive. Davis pulls on her past experience to make sense of what is going on today. She is a survivor of domestic abuse and sexual assault. Where some say this does not define them, she has found these things do define her. It is the forefront of her empathy. Just in case you are wondering, she is a human.
Contact the Feature Writers