RSR Feature Writers
 Please use the form below to contact RSR's Feature Writers
Packy "Boom Boom" Goldstein – Feature Boxing Writer – Florida
Packy is a former New Yorker who was born in 1930. When he was 19 years old, he would meet a fellow boxing fan at the Kid Gavilan – Ike Williams match on April 1, 1949, at Madison Square Garden. That fellow boxing fan was, Alvin Berkwitt, who also happens to be the late Father of the CEO of Ringside Report, "Bad" Brad Berkwitt. Berkwitt knew Gavilan from Miami Beach and took Packy to Kid's dressing room to meet him after his win over Williams.
A lifelong friendship would be forged between Packy and Alvin which a pre "Bad" Brad was always around to see. Sadly, his good friend and fellow boxing lover, Alvin would pass away on July 2, 1998.
Packy would also meet many other boxing legends through Alvin, such as Beau Jack and Rocky Graziano, to name just a few. Being a former New Yorker, Packy is not filtered and always tells it like it is. He has forgotten more than most know about boxing. His nickname "Boom Boom" as he will tell you proudly was given to him by Alvin. One day in the early 1960's while they were at the old Wolfie's Restaurant on 21st Street located on Miami Beach, a woman who will remain nameless came up to their booth as they ate breakfast, and told Alvin, "your buddy Packy sure knows how to "Boom Boom" in the BEDROOM". Alvin and Packy fell out on the floor and the nickname has followed Packy for life.
His column "Packy's World" will be his boxing voice….Like his best friend of so many years, Alvin was, he is not afraid to use it. In the weeks and months to come, look for "Packy's World" to bring you his thoughts about boxing and many other things if we know Packy "Boom Boom" Goldstein. As he always says, "Oy Vay, you are going to hear it today".
We look forward to hearing it for sure Packy…….
Donald "Braveheart" Stewart – Feature Boxing Writer – Scotland
Donald "Braveheart" Stewart is a proud Scot who was introduced to boxing through hearing Ali's fights on the radio or watching the black and white image on the black and white TV in the front room. Since then he has continued to admire and watch all those who put on glove and dance round small halls and arenas whilst lifting a pen on occasion to share his awe in wonder.
That includes being published in the UK with such well known sights as Talking Knockouts and now Talking Baws. His football columns have been seen in Scotzine and Last Ditch Tackle. Being old he claims to know a lot and have many memories that old age has yet to wipe clean. With a healthy interest in football (the original kind with a spherical ball and a world cup) and an unhealthy interest in his hometown team, Ayr United, Donald also is a theater reviewer who was once something big in theater in Scotland.
Vinny "Glory Days" Lucci – Feature Boxing Writer – New York
Lucci was born in Bayside, New York. He attended the High School of Art and Design, and went on to graduate the School of Visual Arts College in Manhattan. During his college tenure, he trained in the gritty New York gyms as well as several Karate Dojo's where he achieved Black Belt status in both Tae Kwan Do and Tang Su Do. While grinding out the daily hustle of being a freelance illustrator, he trained with some of the most prominent N.Y. middleweights of the Hagler era.
A martial art tournament injury left his knee badly damaged and incapable of the necessary lateral movement needed to turn pro, and was forced to channel his aspirations elsewhere. Vinny long explored a series of jobs where his non artistic skills could pay his bills, becoming a bouncer, private investigator, bodyguard, and debt collector. In the late eighties, he entered the Lee Strasberg Theatre Institute, and honed his street persona into a small time acting career. He currently lives on Long Island as freelance writer and runs a nightclub. His passion for boxing never waning, he has long been a familiar face on the boxing scene, friends with a multitude of boxers over the decades.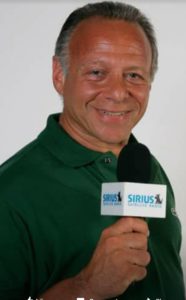 Randy "The Commish" Gordon – Feature Boxing Writer ("Randy's Ringside" On Ringside Report) – New York
Randy Gordon is the former Boxing Commissioner in the State of New York, as well as the former Editor-in-Chief of boxing's biggest and oldest magazine—The Ring.  Randy—known as "The Commish"—also spent many years as the Boxing Analyst for ESPN, the USA Network & the MSG Network.  Since 2009, Randy has co-hosted SiriusXM's "At the Fights," alongside former heavyweight contender Gerry Cooney.  Their show is the biggest boxing talk show in the world.    He recently wrote the book, "Glove Affair."  Gordon and Cooney also do boxing commentary on UFC Fight Pass.
Gordon is an inductee to both the New Jersey Boxing Hall of Fame and the New York State Boxing Hall of Fame. He and his wife, Roni, live in Melville, Long Island.  They have five married children, 12 grandchildren and two granddogs.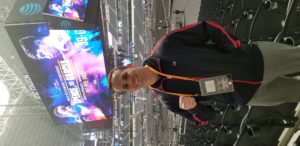 Marc "Kid Huevos" Livitz – Feature Boxing Writer – Texas
Marc Livitz traces his love for the fight game back to when he was very young. It all started as he sat and listened to his great uncle's tales of boxing during the Second World War for the US Army. Originally from Houston, TX. He's always open to discussing the sweet science with just about anyone and absolutely thinks fight night is the center of the universe. He is an avid reader about the history of the sport and hopes to one day pen a book of his own.
Seth Bramson – Feature Entertainment Writer – Florida
Seth Bramson is America's single most-published Florida history book author with 27 of his 33 books dealing directly with the villages, towns, cities, counties, people and businesses of the South Florida Gold Coast.
His collection of FEC Railway and Florida transportation memorabilia is the largest in the world: it is larger than the State Museum's collection and larger than the Flagler Museum's collection.
A graduate of Cornell University's famed School of Hotel Administration, he holds Masters degrees from St. Thomas University and Florida International University, both here in Miami. He is Adjunct Professor of History and Historian in Residence at Barry University, Adjunct Professor of History at Nova Southeastern University's Lifelong Learning Institute and Historian in Residence at FIU's Osher Lifelong Learning Institute. In addition he was honored in 2008 by FIU when he was presented with the University's highest alumni honor, the Torch Award for his community service.
The founder of the Miami Memorabilia Collectors Club, his collection of Miami memorabilia and Floridiana is the largest in private hands in the country. He is now President of that organization as the Greater North Miami Historical Society, of which he is also a founder.
He is now working on his 34th through 37th books, among those will be a history of Miami Beach High to be titled "Growing up on Miami Beach" "Sunshine State Trolleys: The Street and Electric Railways of Florida;" "Lost Restaurants of Greater Miami" and the history of the City of North Miami.
Additionally he is the author of more than 300 articles on South Florida local and Florida transportation history including six in juried or refereed publications.
He has appeared as a featured guest or commentator on Florida history programs on A and E, Discovery Channel, Florida Public Broadcasting, Fox FX The Collectibles Show, History Channel, Learning Channel and Turner South Network as well as all six local Miami television stations.
Nationally recognized as Florida's leading transportation historian and the Miami area's pre-eminent local historian he has been quoted frequently in newspapers and magazines throughout Florida as well as in "The New York Times," "Chicago Tribune," "Bloomberg Business Week," "History," the History Channel Magazine and "U. S. A. Today."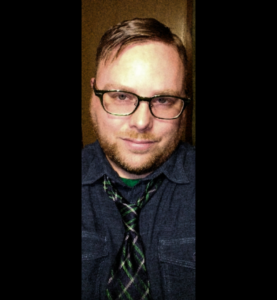 Geoffrey Huchel – Feature Entertainment Writer – Massachusetts
Born and raised in Fall River, Ma, Huchel is the proud dad to a teenage son, whom he describes as a very intelligent and talented individual with a bright future ahead of him. Huchel devotes most of his time to taking care of others but makes time for what he's passionate about. He considers himself a pop culture enthusiast, who from a young age, has loved the arts.
Besides music and television, movies are what Geoffrey finds the most joy in as he explains, "For two hours you can escape from the real world and become part of the lives of these characters, as though you are right there with them, feeling what they feel whether it be happiness, sadness, fear etc…." Although he enjoys all genres, he gravitates toward horror and mystery.
He also appreciates the films from Hollywood's Golden Age and at times wishes he could've been around then to experience them in real time. In addition to spending time with his family and close friends, his free time is spent writing children's books, short stories and screenplays. Huchel would like to express his support for all of the Boston based sports teams, which his family and friends will be happy about.
Diane Batshaw Eisman, M.D. FAFP – Feature Entertainment Writer – Florida
Doctor Curmudgeon® is a Family Practitioner, writer, voiceover artist, and medical educator who practices in Aventura Florida.  It was in the Neolithic Era that the Doctor became renowned for expertise in Trephination.  After so much time in practice, Doctor Curmudgeon® is now cranky and has rightfully earned the honorific of Doctor Curmudgeon®
Doctor Curmudgeon® has no idea of what will appear in this space.  It depends on the Good Doctor's mood and whatever shamans. Physicians, literary, political or philosophical figures (living or dead) are channeled at the moment.
Her undergraduate years were completed at the University of Chicago, where she was an Early Entrant.
The Chandler Medical Center in Lexington, Kentucky at the University of Kentucky handed over her medical degree and gave her further training.
She has served on too many to count hospital committees, is in private practice with her husband, Dr.Eugene Eisman, MD FACP, an internist-cardiologist, and has been named a Distinguished Practitioner in the National Academies of Practice.
Having been an Army wife, she has great respect for all those who serve and have served.
Through many years of practice, surviving changes and an innate sense of justice, she has become cranky.  Therefore she lays claim to the title of Curmudgeon.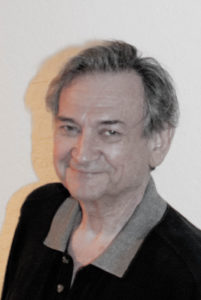 Eugene Eisman, MD FACP – Feature Medical Writer – Florida
Dr. Eisman is an internist/cardiologist who has been in practice for fifty years.
He graduated from the University of Chicago with a BS in chemistry, the University of Mississippi with an MS in organic chemistry and finally at the University of Kentucky he was awarded an MD. After his residency and fellowship, he went onto serve in the Army. His first assignment was Pleiku, Vietnam.
At present he is practicing medicine in Aventura Florida. He has enjoyed south Florida, has been to the keys, and many of the islands utilizing SCUBA. He has been skiing mostly in Colorado and is a third Dan in Tae Kwon Do.
He also is the author of Bitter Medicine. To purchase a copy, click HERE.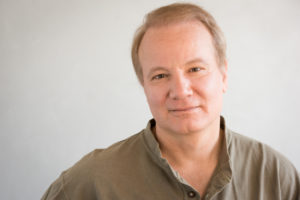 William Kozy – Feature Entertainment Writer – New York
William Kozy is a native New Yorker who is a Covid-19 survivor, as an antibody test revealed. He was sick as a dog starting on April Fool's Day. He is a graduate of the renowned Bronx High School of Science, and went on to earn BA's in English and also in Theatre Arts from Georgetown University.
At NYU he added a Master's degree in Film Production to his education. He has worked in the TV/film industry for 30 years now as a sound recordist, boom operator and an actor. He has written 30 one-act plays, and is collecting some of them for publication.
E.L. Alexander – Feature Political/Social Issues Writer – Washington
E.L. Alexander is a Sojourner in Truth. She battles daily to promote critical thinking. She is political, in essence, and despises lazy thinking. Alexander has a BA in English and a BA in Women's Studies from the University of Washington, as well as a law degree from Seattle University. After going insane and broke trying to pass the bar exam she secluded herself in a shell and sailed to Thailand for part of 2018, where she almost died from an unknown disease. In recovery and re-learning to walk she re-learned how to write and now you're reading this.
Kristen "Super Crip" Milefchik – Feature Disability Perspective/Social and Political Issues Writer – Michigan
Kristen has a form of muscular dystrophy called spinal muscular atrophy or SMA and is a lifelong wheelchair user. Kristen has spent much of her life living in various cities in Oakland County, MI but now resides in Detroit. She earned her master's degree in social work in 2018 from Wayne State University and she has worked in Community Mental Health and most recently as a middle school ELA teacher.
Kristen was also Ms. Wheelchair Michigan in 2015, where she served as a spokesperson for the disability community. Her platform was focused on advancing the civil rights of Americans with disabilities to include the right to receive adequate home and community-based services (HCBS) to put an end to the forcible entry into institutionalized, restricted living environments like nursing facilities.
Kristen's passion around disability rights and inclusion extends to her passion about the systemic oppression of all marginalized populations and the need for these populations to work together to end oppression. She also seeks to educate non-disabled people about disability culture and pride to put a stop to the harmful stereotypes about the disability community that are still prevalent today.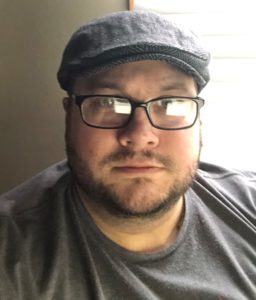 Ron Signore, JR. – Feature Political & Social Writer – Illinois
Ron was born in 1985 in a small suburb outside of Chicago to hard working and blue-collar parents. It was that instilled work ethic that drove many of his accomplishments in life to date. A three-sport high school athlete that went on to play college football for a year at a Chicagoland DIII college, broke his ankle for what was the 3rd time and transferred out to Purdue University. At Purdue, Ron would go on to earn a degree in Political Science and minor in History. Most importantly, he met the love of his life and mother of his 3 children who mean more to him than anything.
Graduating from Purdue in 2009, Ron was lucky enough to come out of college with a job as an entry level sales rep for a technology company in Addison, Il. He took that job and grew his career within the office technology industry for 5 years before becoming leadership and relocating his family to Nashville, TN.
The opportunity in Nashville opened his eyes to the differences of political ideology, not just from a Republican and Democrat side, but more of the extreme sides that evolved hatred within their beliefs. After 3 years in Nashville, opportunity arose in Columbus, OH, and he returned to the Midwest.
Leadership is a huge interest for Ron. Practicing leadership like a doctor practices medicine or a lawyer, law, Ron has read many books and followed the likes of many key leaders such as Jocko Willink, Michael Jordan and many others as the spectrum for how to lead effectively is wide.
Outside of his day job as a SaaS sales leader, he is an avid White Sox, Blackhawks, Bulls, and 49ers fan. He loves placing the occasional college football wager. Though he has a very eclectic taste in music, you will most often hear Dave Matthews Band or Bruce Springsteen in the background. He has been blessed to be positively influenced by his extremely admired parents as his key role models. From a political perspective, he not only gets his blue blood from them, but grandfather who was a prominent member of the firefighter's union and his uncle to consistently challenges his thoughts on politics.
Most of all, you will find Ron contributing here at RSR to get a voice out to try and make a better country for us to live in and pull us from the hell our current administration has put us in.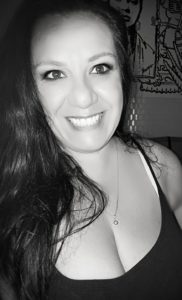 Cristina Pivonka-Garcia – Human Relations, Sex and Political Feature Writer – New York
Christina is the mother of three and Glamma of two. She was born in Michigan and grew up in Southern California in a very musically talented and boisterous Italian-Peruvian household. Her love of helping others started in middle school when she wrote an advice column for her school newspaper called "Ask Maggie." Students thought they were seeking advice from a teacher or adult but had no idea it was one of their very own fellow classmates. Cristina would sneak into the library every Friday afternoon to pick up the box of letters to "Maggie" and would spend the weekend answering questions ranging from "How do I kiss with my braces on?" to "How do hide my boner?" Needless to say, this experience led to an interest in psychology.
Cristina attended The University of New Mexico and obtained a Bachelor of Arts in Psychology with a minor is Sociology. Later, she was accepted to law school at UMASS Dartmouth, but decided to pursue a master's degree in human Behavior instead. The loss of her first child at birth motivated her to study ethics, trauma, loss, grief, post-traumatic stress and anxiety disorders. Cristina is passionate about motivating others and helping people achieve their potential. She is politically active and involved in various environmental and social causes including immigrant rights, global warming, and poverty. When she isn't writing down notes for her future in stand-up comedy, Cristina enjoys travel, reading, music and cooking for her family. She currently resides in Upstate New York with her husband Joe.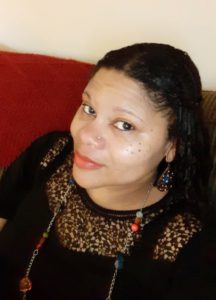 Rachael Drew-Kinuthia – Social and Political Feature Writer – Delaware
Rachael was born and raised on the East Coast of the United States, where she currently resides with her family. She was a librarian's aide for many years, where her love of books and people could thrive. She has always shown an interest in mental health and social issues, working to bring about changes in the way others are supported. Her own life experiences, and years of keeping her voice silent, have now brought many personal struggles and triumphs to the light as a writer.
She is a wife, mother of teen sons, a breast cancer survivor, lives with an autoimmune disorder, has a diverse household, and extended family. The intersectionality of racial discrimination, xenophobia, LGBTQ rights, disability rights, and more has caused this writer to share the experiences and inspiration that was found in her life. The words she writes are a look into her emotional and hopeful narrative as she seeks to bring knowledge about marginalized groups and support to anyone around her.
Rachael's published books can be found HERE.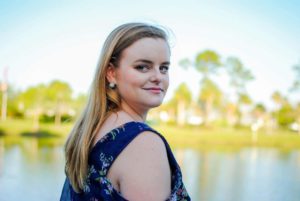 Nikki Slusher – Social and Political Feature Writer – Texas
Nikki Slusher is a proud Floridian currently residing in Houston, TX. Originally from Orlando, FL., she obtained a Bachelor of Arts in Public Administration and Political Science with a minor in Emergency Management and Homeland Security accompanied with a certificate in Criminal Profiling from the University of Central Florida. She was also a sister of the Alpha Epsilon Phi Beta-Zeta chapter. Proud member of the Class of Covid-19, she is finishing a dual master's degree in Criminal Justice and Public Administration at UCF and will be graduating this August. Throughout her time in Orlando, she spent four years working as in political consulting and campaigning for multiple Florida legislators from the federal to state and local level. When she isn't busy sipping iced coffee and doing schoolwork, she enjoys spending time with her fiancé, fishing, and dressing her weenie dogs in matching bow ties.
Contact the Feature Writers