Please use the form below to contact RSR's Feature Writers
Donald "Braveheart" Stewart – Feature Boxing Writer – Scotland
Donald "Braveheart" Stewart is a proud Scot who was introduced to boxing through hearing Ali's fights on the radio or watching the black and white image on the black and white TV in the front room. Since then he has continued to admire and watch all those who put on glove and dance round small halls and arenas whilst lifting a pen on occasion to share his awe in wonder.
That includes being published in the UK with such well known sights as Talking Knockouts and now Talking Baws. His football columns have been seen in Scotzine and Last Ditch Tackle. Being old he claims to know a lot and have many memories that old age has yet to wipe clean. With a healthy interest in football (the original kind with a spherical ball and a world cup) and an unhealthy interest in his hometown team, Ayr United, Donald also is a theater reviewer who was once something big in theater in Scotland.
Seth Bramson – Feature Entertainment Writer – Florida
Seth Bramson is America's single most-published Florida history book author with 27 of his 33 books dealing directly with the villages, towns, cities, counties, people and businesses of the South Florida Gold Coast.
His collection of FEC Railway and Florida transportation memorabilia is the largest in the world: it is larger than the State Museum's collection and larger than the Flagler Museum's collection.
A graduate of Cornell University's famed School of Hotel Administration, he holds Masters degrees from St. Thomas University and Florida International University, both here in Miami. He is Adjunct Professor of History and Historian in Residence at Barry University, Adjunct Professor of History at Nova Southeastern University's Lifelong Learning Institute and Historian in Residence at FIU's Osher Lifelong Learning Institute. In addition he was honored in 2008 by FIU when he was presented with the University's highest alumni honor, the Torch Award for his community service.
The founder of the Miami Memorabilia Collectors Club, his collection of Miami memorabilia and Floridiana is the largest in private hands in the country. He is now President of that organization as the Greater North Miami Historical Society, of which he is also a founder.
He is now working on his 34th through 37th books, among those will be a history of Miami Beach High to be titled "Growing up on Miami Beach" "Sunshine State Trolleys: The Street and Electric Railways of Florida;" "Lost Restaurants of Greater Miami" and the history of the City of North Miami.
Additionally he is the author of more than 300 articles on South Florida local and Florida transportation history including six in juried or refereed publications.
He has appeared as a featured guest or commentator on Florida history programs on A and E, Discovery Channel, Florida Public Broadcasting, Fox FX The Collectibles Show, History Channel, Learning Channel and Turner South Network as well as all six local Miami television stations.
Nationally recognized as Florida's leading transportation historian and the Miami area's pre-eminent local historian he has been quoted frequently in newspapers and magazines throughout Florida as well as in "The New York Times," "Chicago Tribune," "Bloomberg Business Week," "History," the History Channel Magazine and "U. S. A. Today."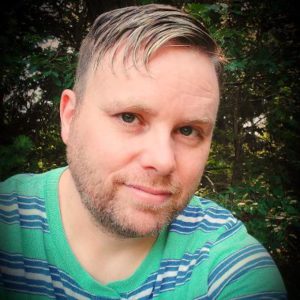 Geoffrey Huchel – Feature Entertainment Writer – Massachusetts
Born and raised in Massachusetts, Geoffrey Huchel is the proud dad to a teenage son, whom he describes as an intelligent and talented young man with a bright future ahead of him. Mr. Huchel devotes most of his time taking care of others, but he makes sure he finds time for what he's truly passionate about. He considers himself a pop culture enthusiast, who from a young age has loved the arts. Besides music and television, movies are what Geoffrey finds the most joy in as he explains: "For two hours you can escape from the real world and become part of the lives of these characters as though you are right there with them, feeling what they feel whether its happiness, sadness, fear…"
Although he enjoys all genres, he gravitates toward horror and mystery. He also appreciates the films from Hollywood's Golden Age and at times wishes he could have been around during that period to appreciate them in real time. In addition to spending time with his family and close friends, he can be found writing children's books, short stories and screenplays. Geoffrey recently became a published children's book author. You can order his book HERE.
Diane Batshaw Eisman, M.D. FAFP – Feature Entertainment Writer – Florida
Doctor Curmudgeon® is a Family Practitioner, writer, voiceover artist, and medical educator who practices in Aventura Florida.  It was in the Neolithic Era that the Doctor became renowned for expertise in Trephination.  After so much time in practice, Doctor Curmudgeon® is now cranky and has rightfully earned the honorific of Doctor Curmudgeon®
Doctor Curmudgeon® has no idea of what will appear in this space.  It depends on the Good Doctor's mood and whatever shamans. Physicians, literary, political or philosophical figures (living or dead) are channeled at the moment.
Her undergraduate years were completed at the University of Chicago, where she was an Early Entrant.
The Chandler Medical Center in Lexington, Kentucky at the University of Kentucky handed over her medical degree and gave her further training.
She has served on too many to count hospital committees, is in private practice with her husband, Dr.Eugene Eisman, MD FACP, an internist-cardiologist, and has been named a Distinguished Practitioner in the National Academies of Practice.
Having been an Army wife, she has great respect for all those who serve and have served.
Through many years of practice, surviving changes and an innate sense of justice, she has become cranky.  Therefore she lays claim to the title of Curmudgeon.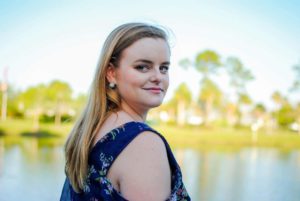 Nikki Slusher – Social and Political Feature Writer – Texas
Nikki Slusher is a proud Floridian currently residing in Houston, TX. Originally from Orlando, FL., she obtained a Bachelor of Arts in Public Administration and Political Science with a minor in Emergency Management and Homeland Security accompanied with a certificate in Criminal Profiling from the University of Central Florida. She was also a sister of the Alpha Epsilon Phi Beta-Zeta chapter. Proud member of the Class of Covid-19, she is finishing a dual master's degree in Criminal Justice and Public Administration at UCF and will be graduating this August. Throughout her time in Orlando, she spent four years working as in political consulting and campaigning for multiple Florida legislators from the federal to state and local level. When she isn't busy sipping iced coffee and doing schoolwork, she enjoys spending time with her fiancé, fishing, and dressing her weenie dogs in matching bow ties.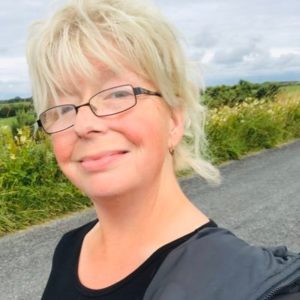 Karen Beishuizen – Feature Entertainment Writer/Social Issues Writer – Ireland
Born in Holland in 1969, she fell in love with music, books, movies, art, photography and writing at an early age.

She left her native Holland in 1992 and moved to Germany where she lived for 11 years.

Then she got a chance to move to San Francisco to work there on a sponsored visa. She stayed for 4 years and loved every minute of it. The City by The Bay became her favorite city in the world and it still is. She goes back there as often as she can. Back in Europe she worked for The Dutch and German Embassies in London.

She wrote the original story for her script " badge of Trust " when she was 17. She approached Director James Fargo ( Dirty Harry ) in 2008 to help her turn it into a screenplay. Matthew Penn is attached as Director and some of the attached cast includes Sopranos actor Arthur Nascarella.

She is working on 7 other scripts and treatments : 1 French Action Thriller, 1 Dutch Action Thriller, 1 Danish Action Thriller, 1 British Action Thriller, 1 Tragic Love Story, 1 Dark Noir Thriller and an Unnamed Project about former Drug Lord Steve Brown who lives in Amsterdam. She is helping him turn his autobiography into a movie script.  She did a screenwriting seminar with Director Guillermo Arriaga in 2012.

As she is a keen photographer, she had her first photo exhibition at The Westminster Library London in 2014. Living in Ireland since 2019, she continues to work on her many projects with her Dutch movie script hopefully being filmed later this year on location in Amsterdam and Antwerp.