RSR Feature Writers
 Please use the form below to contact RSR's Feature Writers
Packy "Boom Boom" Goldstein – Feature Boxing Writer – Florida
Packy is a former New Yorker who was born in 1930. When he was 19 years old, he would meet a fellow boxing fan at the Kid Gavilan – Ike Williams match on April 1, 1949, at Madison Square Garden. That fellow boxing fan was, Alvin Berkwitt, who also happens to be the late Father of the CEO of Ringside Report, "Bad" Brad Berkwitt. Berkwitt knew Gavilan from Miami Beach and took Packy to Kid's dressing room to meet him after his win over Williams.
A lifelong friendship would be forged between Packy and Alvin which a pre "Bad" Brad was always around to see. Sadly, his good friend and fellow boxing lover, Alvin would pass away on July 2, 1998.
Packy would also meet many other boxing legends through Alvin, such as Beau Jack and Rocky Graziano, to name just a few. Being a former New Yorker, Packy is not filtered and always tells it like it is. He has forgotten more than most know about boxing. His nickname "Boom Boom" as he will tell you proudly was given to him by Alvin. One day in the early 1960's while they were at the old Wolfie's Restaurant on 21st Street located on Miami Beach, a woman who will remain nameless came up to their booth as they ate breakfast, and told Alvin, "your buddy Packy sure knows how to "Boom Boom" in the BEDROOM". Alvin and Packy fell out on the floor and the nickname has followed Packy for life.
His column "Packy's World" will be his boxing voice….Like his best friend of so many years, Alvin was, he is not afraid to use it. In the weeks and months to come, look for "Packy's World" to bring you his thoughts about boxing and many other things if we know Packy "Boom Boom" Goldstein. As he always says, "Oy Vay, you are going to hear it today".
We look forward to hearing it for sure Packy…….
Vinny "Glory Days" Lucci – Feature Boxing Writer – New York
Lucci was born in Bayside, New York. He attended the High School of Art and Design, and went on to graduate the School of Visual Arts College in Manhattan. During his college tenure, he trained in the gritty New York gyms as well as several Karate Dojo's where he achieved Black Belt status in both Tae Kwan Do and Tang Su Do. While grinding out the daily hustle of being a freelance illustrator, he trained with some of the most prominent N.Y. middleweights of the Hagler era.
A martial art tournament injury left his knee badly damaged and incapable of the necessary lateral movement needed to turn pro, and was forced to channel his aspirations elsewhere. Vinny long explored a series of jobs where his non artistic skills could pay his bills, becoming a bouncer, private investigator, bodyguard, and debt collector. In the late eighties, he entered the Lee Strasberg Theatre Institute, and honed his street persona into a small time acting career. He currently lives on Long Island as freelance writer and runs a night club. His passion for boxing never waning, he has long been a familiar face on the boxing scene, friends with a multitude of boxers over the decades.
Faisal "Fayz" Masood – Feature Boxing Writer – England
 Fayz hails from across the pond in Watford, England. Having grown up following a number of sports such as Cricket, which he played to Youth County level before an injury, he switched his focus to the gym and began weight training. Then in his early 30's a chance encounter in the gym with a former boxer and cage fighter rekindled his love affair with boxing which he followed as a child, his first memory of boxing outside the stories of Muhammad Ali was sitting with his family watching Barry McGuigan fight on TV.
Fast Forward a number of years and Fayz is now a Personal Trainer, Boxing Coach and Strength and Conditioning Coach having waved goodbye to the rat race and leaving his job as an IT Contractor. Throughout all of this Fayz kept his love affair going with the Washington Redskins of the NFL, from listening to the Armed Forces Radio Network every Sunday evening as a child to follow his beloved 'Skins to now watching them on TV.
Fayz has also published two books available for download on Amazon and also runs his own Personal Training site and blog over at.
Check out his books on Amazon
Strength and Conditioning for Boxing – Workout Hits to get you Fighting Fit
The Boxing Cheat Sheet – Your Ultimate Guide to Ring Survival 
Rich "Lite It Up" Lopez – Feature Boxing Writer – Illinois
Rich was born in Waukegan, Illinois and currently lives in Round Lake, Illinois. He grew up with the sweet science throughout the 80's, occasionally watching boxing with his father and uncle. Rich was a big Julio Cesar Chavez, SR. fan and eventually became a huge boxing fan in the mid 90's. Currently he has a collection of thousands of boxing fights from all different eras. Rich is now looking to embark on a new journey as a boxing writer to contribute to the sport he loves.
Bradley "The Bulldog" Johnson – Feature Boxing Writer – North Carolina
Bradley was introduced to boxing by his grandfather and mother. His mom was a fan of Muhammad Ali and Sugar Ray Leonard. Bradley's grandfather, Andrew Bencivenga talked about fighters such as Willie Pep, Rocky Marciano, and Joe Louis. His grandfather did some boxing before joining the Army and serving in WWII.
Bradley also served his country in the United States Marine Corps from 1994-1998 mostly at Camp Lejeune.
Once he returned back home he worked and attended gateway community college in New haven then earned his Bachelor's Degree in business management at Southern Connecticut State University. During that period of time his passion as a boxing fan met his desire to test his physical abilities by entering Ring One Boxing in New Haven Connecticut under the supervision of Owner and trainer Brian Clark. He got the boxing experience he needed through sparring and getting the amateur fight, he wanted.      
Alden "Fair But Firm" Chodash – Feature Boxing Writer – Virginia 
Alden began following boxing at age 8 when he first rented Bert Sugar's book "The Great Fights" from his community library in Boca Raton, Florida. He soon became obsessed with boxing history, and began to pursue the sport as an amateur boxer at age 11 where he would go on to win the 2008 Sunshine State Games state tournament. At age 12, Alden became the youngest member ever inducted into the Boxing Writers Association of America (BWAA), and he began to cover Florida bouts such as Wright-Quartey, Tarver-Woods, and Berto-Urango.
Alden went to the University of Florida where he graduated in 2016 with a Bachelor of Science in Chemical Engineering. He now works for the US Navy as a Naval Reactors Engineer, where he is also pursuing a Masters Degree in Nuclear Engineering at Penn State University. In his spare time, he is an avid rock climber and also officiates amateur boxing in Washington DC.
Tyler "The Miracle Man" White – Feature Boxing Writer – England
Born and bred in Aldershot, the home of the British Army, Tyler discovered at a young age that boxing and the noble art of pugilism was in his blood, with his grandfather having been a successful amateur boxer, winning titles for both his club and his regiment whilst boxing as a teenager and as a young man, serving in the armed forces.
 At 13 years of age, Tyler first picked up the gloves as a way to deal with his anger after he lost his father to cancer in 2009. It was from that point on that he fell in love with the sport and decided to dedicate his entire being to learn how to both box and kickbox.
 After a successful start to his competitive career, Tyler was diagnosed with cancer himself, but after a year of intensive treatment, he made it out to the other side. This is why he goes by the nickname of 'The Miracle Man', just like one of his heroes and inspirations – Daniel Jacobs.
 Now back to full health, Tyler has been training and competing on a regular basis ever since and is dedicating all of his spare time to his passions: training, studying and writing. He currently has his own; personal blog over at www.tylerwhite.blog and works at his boxing club, A.R.D. Training Camp, as a trainer and coach.
 "The Miracle Man" is looking forward to embarking on his next journey as a part of the RSR writing team!
Larry Henry – Feature Writer of The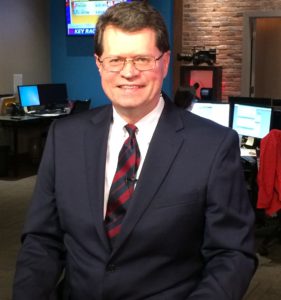 Mafia Chronicles – Arkansas
Larry Henry is a former political editor at the Las Vegas Sun and press secretary for a Nevada governor. He lived in Nevada for nearly two decades, also working at newspapers in Reno.
Larry lived in the Silver State when mob-run casinos were being demolished to make way for corporate-owned, family friendly resorts. During that era, Larry interviewed and wrote about many of the major Nevada and national political and casino figures.
An award-winning investigative reporter and editor, Larry spent more than three decades in print and broadcast media. He worked as a journalist not only in Nevada, but also in other states with extensive Mafia and/or organized-crime histories, including Louisiana, Tennessee, and Arkansas.
A Marine Corps veteran and LSU graduate, Larry lives in Northwest Arkansas and teaches journalism in Bentonville at Haas Hall Academy, the No. 1-rated public high school in the state.
Jessica Carson – Feature Writer of Welcome To My World Of Dino – Alabama
Jessica Carson is a fun, passionate and strong-minded woman who was born and raised in Mobile Alabama. The youngest of two children, and a self-employed chef, she owns a small catering company.
When she is not catering an event, Carson loves to watch and listen to classic movies and music. Her favorite passion besides cooking, is her obsession for all things Dean Martin! Jessica will be bringing you her feature column "Welcome To My World of Dino" to Ringside Report, which is actually the name of one of her favorite Dino albums and also a track he covered with much success.
Contact the Feature Writers