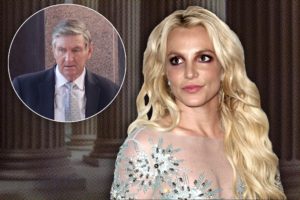 By Janet Grace
Britney Spears has been in the music business since 1997. She was 15 at the time she signed with "Jive" Records. My kids, grew up singing with Britney. Her professional persona had a borderline nice/naughty flair.
Her repertoire consisted of music composed by the Swedish Songwriter, Max Martin, a phenomenal hit-making composer, who has written for many artists besides Britney, from ABBA to Prince. In terms of his talents, he's only second to John Lennon and Paul McCartney.
So, with all the right people in her corner, what could possibly go wrong?