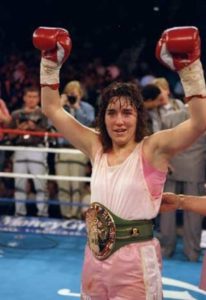 By Donald "Braveheart" Stewart
I shall admit that this boxer was one about which I was blissfully unaware. Her contribution to the sweet science was, however, immense and once I began to read into the lady, my interest was more than piqued. This is someone who was clearly a trailblazer and a pretty damn fine boxer into the bargain.
Coupled with the obstacles she faced in the ring with people trying to knock her out she also had to contend with knockout blows in her personal life. They would have hampered and felled any lesser woman but "The Coal Miner's Daughter" more than survived – she thrived, though at times it was very much touch and go.