Loading ...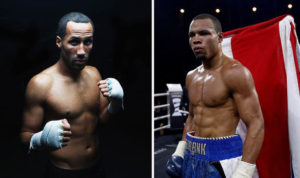 By Tyler "The Miracle Man" White
February 23rd see's an exciting British Super Middleweight fight – DeGale Vs Eubank, JR. – at the O2 Arena in London.
This fight is headlining ITV's first Pay-Per-View event of the year, however, the undercard looking to be supporting the show is underwhelming to say the least…
The main event however, could be an entertaining clash of styles and one that has come at two vastly different points in each respective fighters' careers.
DeGale has been very vocal in calling this contest his "retirement fight", whilst Eubank has expressed that this is just another fight on his conquest to the top.