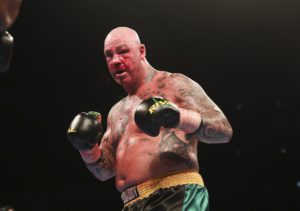 By Donald "Braveheart" Stewart
A former world heavyweight title holder and alleged drugs cheat, Lucas Browne, 29-2, 25 KO's, is a curious mixture of an enigma wrapped in a puzzle. I cannot get past the fact that I like the man. Occasionally I watch his online videos as he shows off his training regime, he talks of the politics of boxing and he tries to get himself some fights and really enjoy his personality.
He is, his own man and often his own PR. And yet there are obvious flaws.