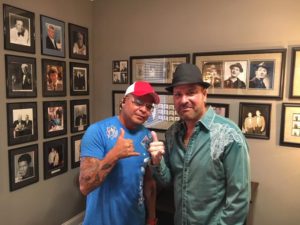 By Debbie "D2" Edwards
What is strength? Is strength the ability to lift a certain amount of weight? Is strength the ability to pull a certain load? Is it some special prowess reserved for just a few?
Boxers desire to possess strength. This strength can be a useful tool for gaining victory over opponents. But there is a type of strength that is more enduring than that of physical strength, and if one possesses this type of strength, it can help to overcome the most formidable of opponents, and even multiple opponents of differing natures.
Ruben Galvan possesses such a strength, and I could not help to realize this by some of the things that were discussed when Brad interviewed him recently. Honestly, I was very eager to put my thoughts on paper, because he is such a strong person, and in hearing of his experiences, I had a burning desire to share them, as I know how beneficial it would be to many people who I know and love dearly.