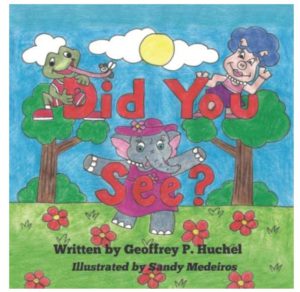 RSR Press Release
RSR's Entertainment Writer Geoffrey Huchel made his lifelong dream come true when he published his first children's book. His book, titled Did You See? is a rhyming book featuring animals doing unusual things. Along with the funny rhymes, children will enjoy the whimsical illustrations and the colorful characters. Did You See? is a great book for children who are just learning how to read.
Since its publication in July 2020, it has done very nicely in sales especially through Amazon. It can also be purchased on the Barnes & Noble and Walmart websites and on the publishing website www.stillwaterpress.com.
Know someone who has young children? Or perhaps you have young children yourself. Please consider buying this fun book.
Geoffrey is planning his next children's book, with hopes to have it finished and ready for publication tentatively in early 2021.