[AdSense-A]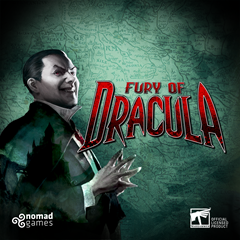 Today, independent developer and publisher Nomad Games announced that on February 17th 2021 they will be launching Fury of Dracula: Digital Edition on both iOS and Android.
Originally launched on Steam on 12th November 2020, the game has received a positive reception from players since release, along with numerous updates to improve the game experience and add new features. The game launches on mobile with single-player, local multiplayer and online multiplayer modes for up to 5 players. The game also features a full tutorial and advanced rulesets, to help new players learn how to play this iconic game.
Originally released in 1987 as a board game by Games Workshop, Fury of Dracula has gathered a cult following among the board game community, where it is praised as a pioneer of horror and social deduction. Based on the 4th Edition of the board game, Fury of Dracula: Digital Edition is the latest digital adaptation by industry veterans Nomad Games.
"After a successful launch on PC, we're excited to see what mobile players think of our adaptation of Fury of Dracula. We're hoping that people nostalgic for the original board game and new players alike will have fun taking the hunt on the go!" said Nomad Games CEO, Donald Whiteford.
Nomad Games first adapted the multiplayer version of the Games Workshop board game Talisman to PC, tablets and mobile devices in 2014. Since then they have created a range of award-winning digital board game adaptations across PC, mobile and console.