[AdSense-A]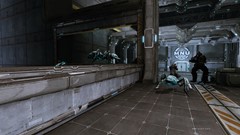 SubaGames.com, a leading North American & EU free-to-play PC games publisher, today released an unprecedented closed beta test event for M.A.R.S., an action packed sci-fi free-to-play TPS.
Designed as a more tasteful alternative to cookie cutter free-to-play TPS games, and as the successor to the hit title ZMR (Zombies, Mutants, Robots!), M.A.R.S. offers an epic storyline that allows players to battle across space and time in style via loads of weapons and novel game modes.
"We are blessed to have received so much feedback from the community of closed beta testers thus far." Says Suba Games team. "After everything the community has given to us, it felt only right to give something back. So after a series of internal discussions, it was decided to give all players, starting today, $200 worth of our premium currencies to have as much fun as they'd wish!"
M.A.R.S. is currently in Closed Beta as SubaGames works closely with the development team to monitor game balance, bugs, and overall feedback; though as an effort to ensure that despite it's Closed Beta status, players of all kinds can enjoy M.A.R.S. during its testing phase, Beta Keys are available for a wide variety of partners, accessible from M.A.R.S.'s launch page. And as mentioned above, SubaGames offers all new and existing players $200 USD worth of in-game currency as a thank you for participating in their Closed Beta!
Face off against zombies, reincarnations of ancient royal families, dinosaurs, futuristic robots, giant mechs, and much more as you journey across space and time!