[AdSense-A]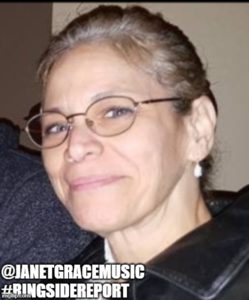 By Janet Grace
I met a fellow many years ago who's interests in music matched mine. He was studying guitar with none other than the Teacher of All Teachers, Steve Amend, of PhotonRecords.com.
Before long, I; too, became a proud student of Mr. Amends. I usually practiced around 8 to 10 hours a day, during that time. Muse was buzzing. Given our mutual interests and studies into all things mystical, it would certainly be apropos for John and I to name our joint musical venture: Which Is Of Da'ath. Say it fast.
Presentation is everything. Our lack of production knowledge gave us what we would consider to be sub par outcomes. All we could do was put it together and cross our fingers.
Time waits for no one. Life has gone on. The years have passed. I sure don't want to drop dead not having completed that which I live for. I heard those people continue yearning for those things from the spooks themselves, so I can attest that it's true. That's why you give your deceased loved ones candles, tobacco, coffee, flowers. These are air, fire, water, earth that they can sense, they can enjoy the essences. I digress.
There are websites you can send your stuff to that will critique it for you. Why would I pay to be told what I know? This it where it currently stands.
This is where it always stood. Get a clean demo. Yep. Understood. This is the best I've got. Not interested. Thank you. Next. Every "no" is one closer to a "yes, yes, yes".
I write my own, play all the instruments. John plays guitar. There are so many, all different styles from Bach to Rock with Latin jazz, blues, etc al in-between. In the 70s, I was told to stick to one theme.
My response then was: why should I?
So we can market you. You can't be everywhere.
Why not?
You need a niche.
So, you might be curious.
Here are a few. You'd need to download the http://Reverbnation.com app, which is free of charge.
Please, give me your own honest critique, from glorious to horrendous. I'd imagined a world where I could feed the world with the proceeds from my music. It's all I've ever wanted to do. Can you imagine? I still do.
Thanks!
JG
Contact the Feature Writers