How the Georgia GOP Rolls…Let the Fleecing of Our Democracy Begin!
[AdSense-A]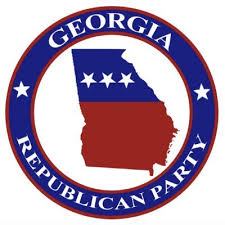 By Maya J. Carter
I am so tired (as I am sure some of you) after the long election slog, and the Big Lie regarding voter fraud, and the horrific insurrection, and the impeachment, and the acquittal of the orange monstrosity by the majority of the GOP Senate. On a positive note, scores of citizens took to social media, grassroots campaigns and voting booths to bring about a resounding result of the 2020 presidential election in President Biden's favor. Not only that, activists and politicians like Stacey Abrams performed over and above by delivering a conclusive result in the blue column for the presidency (check) and both Georgia senate seats (check and check) through the tireless efforts of the organization Fair Fight.
Georgia, along with many Southern and other states, has a history notorious for its voter suppression efforts, purposely aimed at disenfranchising the votes of minority groups. However, in 2020, Stacey Abrams and her coalition of grassroots leaders overcame enormous odds. But guess who did not appreciate their efforts so much???
The Georgia GOP! (Yes, they are trippin'…AGAIN!)
First, the Georgia GOP has introduced SB 67 to ramp up voter suppression efforts since the 2020 election. Included in the bill is the requirement of adding the state ID or driver's license number on an absentee ballot application, or a photocopy of the photo ID required to vote in person. But wait! There is more! SB 68 would ban the use of monitored secure drop boxes for absentee ballots. SB 69 would retract the "Motor Voter Law" which allows Georgians to update or create a voter registration application whenever Georgians engage with the Department of Driver Services – 5 million of the states 7.7 million registered voters in 2020 were registered through the DDS. SB 70 would prevent any person outside the state of Georgia who votes in a November election from being able to vote in a runoff House or State election. SB 71 would eradicate no-excuse absentee voting by mail, limiting this form of voting to disabled persons, persons "required to be absent" from their precinct, election workers, people who have a "religious reason" (stares hard at this), and persons 75 years of age or older. SB 72 proposed monthly updated for Georgia residents who have passed, and determine if they need to be removed from voter rolls (sorry to all the many deceased voters). SB 73 would disallow the mailing of third-party and non-profit groups from sending absentee ballot applications to voters, limiting this to only the Secretary of State's office and candidate or candidate campaign committees. SB 74 would grant more access to partisan poll watchers (no voter intimidation here, no way). And SB 29 would require a photocopy of a voter ID with an absentee ballot application as well as the absentee ballot, a more stringent version of SB 67.
Furthermore, these bills are being introduced despite THREE recounts of the general election results confirming the integrity of the election results. Speaking of, remember that phone call between Georgia Secretary of State Brad Raffensperger and the orange monstrosity regarding "finding 11,780 votes", which just so happens to be one more than the number of votes the orange monstrosity would need to win in Georgia? Somewhat suspicious, no? And that was not the only desperate move on the part of the orange monstrosity. According to Bloomberg, the orange monstrosity sought "a court order requiring Georgia to 'de-certify' its election result and allow the state's GOP-led legislature to declare the winner instead — a strategy that the president and his allies tried without success to force on several swing states after Trump's decisive loss" in the beginning of January 2021. As a matter of fact, he tried to sue Georgia's Governor and Secretary of State as well. The "winning" orange monstrosity lost all of his suits…sad.
Well, the request to "find" more votes was so suspicious that according to the New York Times: "Prosecutors in Georgia have started a criminal investigation into former President Donald J. Trump's attempts to overturn Georgia's election results, including a phone call he made to Secretary of State Brad Raffensperger in which Mr. Trump pressured him to 'find' enough votes to help him reverse his loss. On Wednesday, Fani T. Willis, the recently elected Democratic prosecutor in Fulton County, sent a letter to numerous officials in state government, including Mr. Raffensperger, requesting that they preserve documents related to 'an investigation into attempts to influence' the state's 2020 presidential election." Violations could include "the solicitation of election fraud, the making of false statements to state and local governmental bodies, conspiracy, racketeering, violation of oath of office and any involvement in violence or threats related to the election's administration."
One would think that would bring an end to the nonsense, right? NOPE!
The Georgia GOP will not be deterred in their quest to uphold their sanctimonious ploy to sway all future elections in their favor AND grovel at the feet of their dear orange leader to avoid his ire. What are they up to now, you ask? Well, the Georgia GOP has introduced a proposal to change the Georgia constitution in order to require that any grand jury involved in a lawsuit as it pertains to elections (only elections, not suspicious) must require jurors from across the state. Why is this hedging the odds in their favor? The lawsuit that Georgia prosecutors are pursuing would likely pool jurors from Fulton county. Fulton county just happens to be a heavily populated country of Georgia that voted overwhelmingly for President Biden and against the orange monstrosity, and has a large population of minority residents. According to Law & Crime: "Georgia state Republicans introduced a resolution Thursday that seeks to change the Georgia State Constitution to mandate the use of state-wide grand juries in prosecutions involving election crimes. The move would force prosecutors to draw more grand jurors from predominantly Republican rural areas of the state" and "Fulton County is the largest county in Georgia, with a population of 1,036,200; it also has the largest number of Black residents (approximately 440,568, which accounts of 43.6 percent of the county's total population). By contrast, Georgia as a whole has a Black population of 32.6%."
I cannot even! Not only are we facing mounting voter suppression efforts in Georgia, but also the marginalization of the right of minority citizens to participate (and perform their civic duty) in cases involving litigation of events that potentially sought to disenfranchise their vote in the first place.
This is what we are up against, because this is how the Georgia GOP rolls. Thank God we have Stacey Abrams and Fair Fight! There is no more time to us be tired…
[si-contact-form form='2′]