[AdSense-A]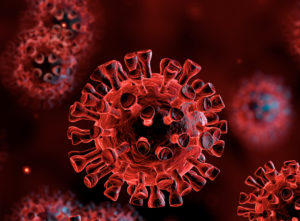 By Jo-Ann "Jo D NL" Duke
Well, what a change has happened here in Newfoundland. The last time I wrote about the number of cases in my province, we had only had less than 400 cases since the beginning of the pandemic as you can see by the information below.
Last Update 2021-01-26
New Cases 0
Last new case: 2021-01-22
Total # of Cases 398
Total Recovered 388
Total Deaths 4
Active Cases 3
Currently Hospitalized 1
People Tested 78,477
(Excludes 3 active cases not in public health follow up within the province)
Unfortunately, 23 days later, I cannot now say that the situation is the same. Since the first few days of this month, the numbers have been rising, especially since a week ago Saturday past. We now have more than double the cases that we had for the previous entirety of the pandemic.
Last Update 2021-02-18
New Cases 48
Last new case: 2021-02-18
Total # of Cases: 803
Total Recovered: 416
Total Deaths: 4
Active Cases: 380
Currently Hospitalized: 2
People Tested: 100,639
(Excludes 3 active cases not in public health follow up within the province)
The number of active cases does not include the current 46 presumptive confirmed cases which are still being confirmed by the provincial laboratory. Even though my previous report showed 1 person in hospital, that person had been released, the 2 people now hospitalized are two new cases that had to be admitted due to their symptoms.
Anyone reading this might wonder how things could change so drastically, and I have the answer for you; somehow a case of the UK variant B117 was introduced into our province and it has rapidly spread. We now have thousands of people in self-isolation, including over 500 healthcare workers as well as over 50 firefighters also in insolation. Now you have to understand that even though the province itself is large in physical size, our population numbers are quite low. In 2020, the estimated population of Newfoundland and Labrador was 522,103 people; so to have that many of our people affected in such a short time in spite of our already stringent restrictions that had been in place has been a shock to us; as well, to be honest, it has caused a lot of fear and concern, because 35.8% of our total population is aged 55 or older.
So far, we have been lucky, and it has not entered any of our long term care homes, but we have had multiple seniors who have had Covid-19; but it has not ravaged that section of our population so far, and I pray that it doesn't. Ironically, a huge number of the cases since the beginning of February have been identified in people under the age of 20, many in their teens.
The variant has spread quickly, and our Public Health Division of our Department of Health and Community Services has been working tirelessly to try and track down every case of Covid that is in our province, testing everyone that has been a close contact of any positive cases by having done extensive contact tracing on each positive.
To show how serious it is being taken, if someone has to go to hospital, they have to go by themselves if they are being taken by ambulance, and as of right now they cannot have any visitors, and last time we were in Level 5, people could only visit if it was determined that the person was not likely to survive. Obviously, this is not being done to be cruel, it is so that the new variant can be kept out of the hospitals for as long as possible, and hopefully not be brought in at all.
The RHAs (Regional Health Authorities) will allow pregnant patients to have one person, either a partner or support person to be present throughout labour and delivery. If they remain in the hospital, that person is allowed to stay with the new mother and baby until they are discharged. However, that person must pass COVID-19 screening, agree to wear a mask at all times, and should come prepared with everything they will need for their whole stay.
As well, the province's Supreme Court has suspended all normal operations, they have postponed all criminal, family and civil matters that are held in the province. As of today, Chief Justice Raymond Whalen gave notice that normal operations will remain suspended until the end of the March; the only exception will be urgent matters and certain criminal hearings where the accused is in custody.
As you can see, just in the last few weeks, after months of living what was basically our normal routines, our lives have been flipped back to what it was like at the very beginning of the pandemic, when we were all so frightened by what was happening to the whole world, having our lives screeching to what seems like a complete standstill, perhaps even worse than it had been the first time we were put into lockdown. This includes having to stay home unless it's necessary to go out to work, that is if we can't work from home, or to go for essentials such as groceries or pharmaceutical needs.
What the future will hold for us, I don't know right now, but we have been dropped back to Covid Alert Level 5 from having been in Level 2 for many months. Having gone from expecting to hopefully go into Level 1, instead we have been dropped back to where we were last March, not what we ever expected to see happen, after having had such good numbers for so long.
I guess this is indeed proof of what we have been told all along, that Covid is real, it's here, and that it will do it's best to keep spreading, and that even following all the restrictions cannot always stop it.
My last thought is that imagine how bad it could have been if we had not listened to our medical professionals since last March. Of course, there have been cases of people not wanting to do what we needed to do, but guess what, everyone is human, and things like that happen.
Thankfully, in our case, it was not something that lasted, because people mostly listened to what we were told, it's bad now, but it will get better. We will get through it, and we will be back to the lives we had before, perhaps just a bit wiser, and stronger for what we have gone through during this time.
Contact the Feature Writers