"Canine Columnist": An Open Letter to Snowflake Cruz from Santino Corleone Berkwitt
[AdSense-A]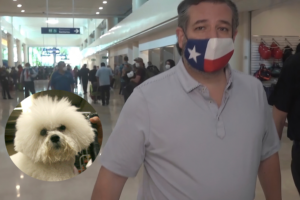 Dear Snowflake Cruz,
My name is Santino Corleone Berkwitt. I am a Havanese rescue dog. My sister Bella is a Snorkie, and she is also a rescue dog. We live in Northwest Indiana. While we are from Oklahoma, and used of some cold, it is nowhere near as cold as it gets here in Indiana.
Recently it snowed. My mommy thinks that we got 18 inches or so. It is also very cold. When my mommy or daddy lets my sister and I out to potty, they stand by the door with a towel to make sure that we are dried off and comfortable. My mommy says that if she's cold, that means that we are cold too. She would appreciate having a coat or warm air when it is cold and feels that we should have the same treatment.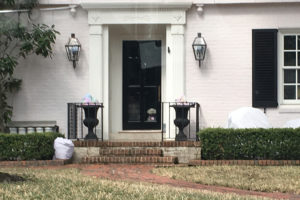 So, you can imagine my horror when my mommy showed me the picture of you looking out of your door while your mommy and daddy took your sisters to warm, sunny Cancun. I felt sorry for you but incensed at your mommy and daddy for doing this to you.
Snowflake, I had a hard life before I came to live with my mommy and daddy. I was used in a puppy mill for what I could do for greedy humans. They cared nothing about me. My hair was overgrown and matted, and I hadn't been bathed in months.
We don't know a lot about my sister Bella's life prior to her coming to live with my mommy and my daddy either, but she showed up on a really nice lady's porch in Muskogee, Oklahoma. She took care of Bella until my mommy and daddy found her and brought her home.
I'm telling you this for one reason- I care about people and pets. If your mommy and daddy don't have the decency to keep you in a warm place when they have access to it, or to not abandon you for their comforts, RUN, not walk, to that same airport in Houston and catch a flight to Chicago. You can live with us! I'll talk to my mommy and daddy, it's ok. They are compassionate human beings and they are not selfish. So if they ever have to leave us, we will be in a safe, comfortable environment where we won't be afraid or lonely. It's how loving human beings treat one another.
If you decide to come, send me a message on Dogbook with your flight information. We'll be there to pick you up!
PS. Fly into Midway and not O'Hare if you can help it. The traffic in Chicago is a mess!
Love Santino
[si-contact-form form='2′]