[AdSense-A]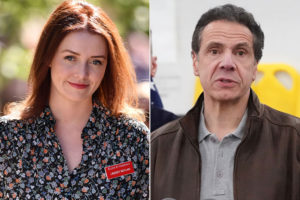 By Janet Grace
Of course, I say that sarcastically. It's a shame that another hero has bitten the dust. [Insert bass intro.] It's an even bigger shame that one who threw stones, hid his long enough.
If y'all haven't figured it out yet, 21, the year were currently in, is a key number in CREATION and the bottom line is that the era of duality (2 + 0 = 2) is ova. It's time to pay the Piper, AKA, Miss Karma, who's apparently wearing 4" cherry red stilettos, matching lips and claws, further enforced by the rule of law. (2 + 1 = 3). In other words, ya ass is grass, all o y'all doing things you think n-n-no one can see or ever will tell are not going to appreciate the outcomes. (Alexa is a bitch! I stuttered and she wrote it down as such.)
If you want to test it a bit further, 2+0+2+1=5, which signifies chaos, exactly what occurred and where we currently find ourselves, beginning to sort out the mess, en route to cleaning it up and getting the insurrectionists and bigots out of office by vote or stroke. Hey! It kinda rhymed.
The real hero of the story is Miss Lindsay Boylan, who detailed her account in December only to be demeaned by having the facts of her account denied by Cuomo and his friends.
I'm one that doesn't need much proof from a woman other than reading facts and reviewing the three track records, her account, his denial, somewhere in there is the actual truth and its leaning towards her being the provider.
I believe it because I've lived it countless times over, but this isn't about me. It's about her and what she experienced while working for a man who's need for an inappropriate touch will now derail him and overshadow any decent thing he's done. I'm sorry that Miss Boylan had to endure this inappropriate, garbage behavior, from someone who's office you're supposed to respect, honor and look up to, and for his family and the impact it may have on them.
I support her in releasing all her information, bringing truth to light. The same way that we are enraged with the Gym's and Matt's and Ted's of our world, we must act to have all of these people who disrespect their co-workers booted out.
@Biden, here is opportunity number two to keep your word and have anyone disrespectful removed from their position.
I'm sorry, Andrew. If it's proven to be true, you've got to go. You should have told the truth, immediately. Everyone already knows you held back information from the American People. Now is your chance to come clean or get out.
Much Love and Power,
JG )O(
Contact the Feature Writers