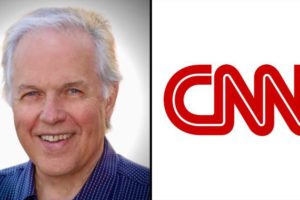 By Geoffrey Huchel
Don Farmer, who was one of CNN's original anchors when it first launched in 1980, died March 31, 2021. In Naples, Florida after battling a rare neurological disease. He was 82.
Farmer earned a degree from the University of Missouri at Columbia. While working on his master's degree he was accepted an offer from NBC News in the election unit in Philadelphia, and then moved to ABC News in the mid-1960s. He covered the Civil Rights movement and the assassination of Martin Luther King, Jr. He also had the opportunity to interview with all four Beatles at the height of Beatlemania.
Farmer met his wife of 49 years, Chris Curle, a news reporter, when he was on assignment in Houston. Farmer and Curle were among the first anchors hired in 1980 when Ted Turner launched CNN. An early assignment of Farmer's was live coverage from Cuba including an interview with Fidel Castro. In addition, Farmer and Curle anchored the two hour program "Take Two", which covered mixed news, talk and lifestyle segments. After seven years, Farmer left CNN and joined WSB, Atlanta's ABC affiliate. He retired from WSB in 1997.
Ringside Report sends our condolences to Don Farmer's family during their time of grief.
Contact the Feature Writers