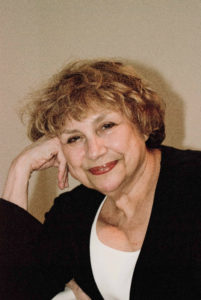 By Diane Batshaw Eisman M.D. FAAFP Doctor Eisman, is in Family Practice in Aventura, Florida with her partner, Dr. Eugene Eisman, an internist/cardiologist
"Oh, please, don't get me started, dear child."
I sighed happily as my Great-Great-Great Grandmother; Dr. Cranky Wangshaw-Vesalius-Steinberger appeared. She was a noted physician in the Victorian Era, at a time when, not only were women denied the vote…but it was rare for a woman to become a physician of such fame and reputation.
Grandmother Cranky was a half-sister to Dr. John H. Watson; the friend, confidante, sounding-board, biographer and physician to Sherlock Holmes. Her almost as famous husband, Dr. Yevgeny Vesalius-Steinberger had served as a Royal Army Surgeon with Dr. Watson. The three physicians had become friends and Dr. Cranky cared for Holmes when Watson was away.
I had been curious about Sherlock Holmes and his addiction to Cocaine and had contacted my grandmother for the straight poop (poopus rectus, in medical jargon).
Arranging her skirt as she settled into the chair next to my computer, she continued, "Sherlock was a very complicated man. Brilliant, that goes without saying. Unique…of course! But very moody and most untidy in his personal surroundings. He did have a housekeeper, Mrs. Hudson. But I often felt sorry for that poor woman as he could have used a squad of household help to keep his personal surroundings clean and in order."
Moving closer to Granny, I said, "But I thought he was quite scientific and kept slides and a Bunsen burner and a microscope and other things that he used in his work. Surely, those had to be kept in mint condition, especially in those days when they were not readily available."
"Ah yes," she nodded. "Those items were different. I never felt that he was an untidy person. It was that he was not aware of his rooms and concentrated on being a consulting detective; using his massive powers of deduction and scientific knowledge. His personal environment was not within his visual field, and thus ignored."
"But the cocaine!! Really, Granny. Couldn't you or Dr. Watson do something?"
The lovely Victorian physician laughed as she answered my question. "Really? Sherlock Holmes? Remove his cocaine? My dear precious child, you did not know the man.
" He had extreme mood swings. He could be in the deepest, darkest pits of depression and suddenly, usually when a fascinating case appeared, he would leap to the heights of exhilaration; one could almost call him 'happy.'"
"I understand," I said.
"Possibly," she countered. "You have to realize that Sherlock was, in your psychiatric terms, bipolar. We did not have the medications that you have in your armamentarium. And Cocaine did not carry the stigma that it does today. It was readily available. There were "opium dens" all over. You have no idea how ubiquitous it was, especially with the wealthy and famous in my time"
"Not an easy patient." I grinned.
"You cannot possibly understand how difficult it was caring for that man. I always felt relieved when Dr. Watson returned from his travels and resumed the care of Sherlock.
"There was times when I insisted that your Great-Great-Great Grandfather, Yevgeny care for him, as that brilliant detective really tried my patience.
"Many years later, we discovered all the dangers and horrible health effects of that Cocaine. We had not developed rehabilitation centers or medications to help wean our patients off this horrid substance.
"Not so innocent at all."
Dr. Curmudgeon suggests "Bitter Medicine", Dr. Eugene Eisman's story of his experiences–from the humorous to the intense—as a young army doctor serving in the Vietnam War.
Bitter Medicine by Eugene H. Eisman, M.D. –on Amazon
Doctor Curmudgeon® is Diane Batshaw Eisman, M.D., a physician-satirist. This column originally appeared on SERMO, the leading global social network for doctors.
SERMO www.sermo.com "talk real world medicine"
Contact the Feature Writers