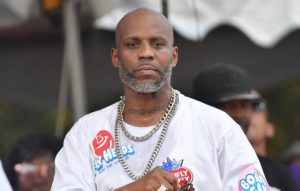 By Geoffrey Huchel
Earl Simmons, known by his stage name DMX, died April 9, 2021, in  the White Plains Hospital in New York, a week after suffering a heart attack. The three time Grammy-nominated star was 50.
DMX began rapping in the early 1990s and released his debut album "It's Dark and Hell is Hot" in 1998. The album received both critical acclaim and commercial success, and then followed with his second album "Flesh of My Flesh, Blood of My Blood". In 1999 he released his best-selling third album "…And then There Was X", which included the hit single "Party Up (Up in Here)". DMX released a total of eight studio albums between 1998 and 2012, 46 singles, and five compilation albums.
DMX also made appearances in feature films such as BELLY (1998), ROMEO MUST DIE (2000), EXIT WOUINDS (2001), CRADLE 2 THE GRAVE (2003), and LAST HOUR (2007). He also made appearances on television series such as THE CHRIS ROCK SHOW (1998), MAD TV (2000), THIRD WATCH (2003), EVE (2003), and FRESH OFF THE BOAT (2015). He starred in the reality television series DMX: SOUL OF A MAN (2006).
Ringside Report sends our condolences to DMX's family during their time of grief.
Contact the Feature Writers