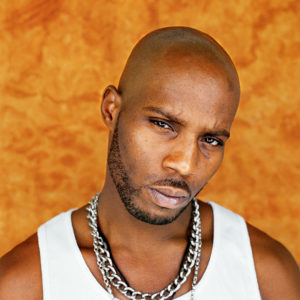 By Ron Signore
Music takes me to places. While many, including myself, can associate many things with smell or taste, the most powerful for me is music. Music can bring my mood up, possibly down, but usually drives some sort of nostalgic motivation.
This week, I was taken back to high school, and specifically sports. I was informed last weekend of Earl "DMX" Simmons suffering from an overdose that would eventually lead to his death. Despite multiple attempts at rehab, shaking the monkey was just too hard for him. He spent his career living a tough guy gangster-like reputation through his persona we all saw on stage, or even the big screen.
In the late '90s and early 2000s, burning music was all the while. Using bought CDs or downloading music by way of a Napster or LimeWire application, we would all find ourselves putting our mixed CDs together and burning them. Of course, many of us who participated in athletics had some sort of mix that was deemed their pre-game jams. This mix was not typically filled with power love ballads. This mix would be typic of angry mood shifting tunes to prepare you for battle. DMX found his way onto these mixes for many.
For me, I always had Ruff Rider's Anthem, Ruff Rider's Remix, Trina Moe and X Gon' Give It To Ya engrained on the 20 power tracks to prepare me for war. There are several lyrics of his that I will not write down because they are vulgar. His lyrics were powerful and driven hard by his forceful tone in spitting out his fighting words. "Shut em down, open up shop," had many of us energized with a sense of dominance and aggression that no one would stand in our way from achieving the goal we set out to get. His messages were that simple. Go out and get it, do not let anyone stand in your way and fear nothing make them fear you.
Even reflecting on my use of DMX's motivational lyrics, I think of how I even learned of DMX. During high school, summer baseball was huge for my teammates and me, but even more direct for one of my best friends and me. I was 14 and playing ball with some 16-year-olds, including my friend Jack. Jack would drive me to games, out to parties with our friends, and even just to chill. The feeling of nostalgia taking me back to those glory days where all we did was cruise listening to music with no responsibility. I can envision being in that 97 Chrysler Seabring, top-down, sneaking Marlboro lights as we blasted "Flesh of my Flesh, Blood of my Blood," by DMX and always circling back to the Ruff Ryder Remix. How stupid we must have looked smoking and screaming DMX lyrics as we drove down the backcountry roads to and from our games.
The loss of DMX took me back to fun times in my life. As I drove back from State College, PA this week, Ruff Ryders Anthem and Remix came on. No exaggeration, I smiled, rolled down my window going 80, lit a cigarette (my wife will be pissed when she reads this, I do not smoke, but I bought a pack for these long trips back and forth), and I screamed the lyrics like I was a kid again.
Music takes me places…
Contact the Feature Writers