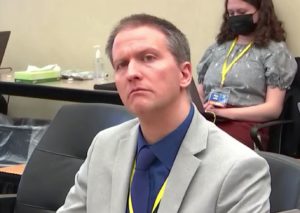 By Nikki Slusher
As of 4:08PM Central Time the jury in the trial of Derek Chauvin, the officer who killed George Floyd on May 25, 2020, found Chauvin guilty on all three charges. Chauvin's bail has been revoked and was taken into custody immediately after the verdict was read.
Chauvin has been convicted of second-degree and third-degree murder, as well as second-degree manslaughter charge. Chauvin is facing anywhere between 14 to 40 years of incarceration after he kneeled on George Floyd's neck for over nine minutes; ultimately killing Floyd who was pronounced dead at the hospital after the encounter.
This verdict means big changes are coming to this country, and implicates that the use of force by officers in the country will be reprimanded in future cases. As for today, we can find some solace in knowing George Floyd's family received justice.
Rest In Peace, George. The country can finally breathe.
Contact the Feature Writers