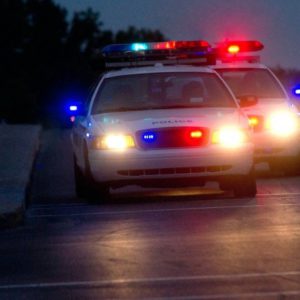 By Ty Ross
In the year since the death of George Floyd, a spotlight has been shown on the way law enforcement officers have been carrying out their duties. The increase in police shooting deaths around the country, many avoidable, has magnified the need for an in-depth look into training. Or lack thereof. A re-evaluation into the policy, procedures and all too quickness with which officers reach for their weapons. Leaving us all wondering if the shoot first mentality that is running rampant, really the only solution?
No one is questioning the important role that police officers play in maintaining an orderly and functioning society. Or the potential dangers officers face on a daily basis. But that's a part of the job. They know they are in a unique position but make the decision when choosing law enforcement as a career, that they will put serving the community above themselves.
Training is a big factor in the ability of that officer to make decisions in a split second that are carried out with the patience, calm and authority we as a society expect from those taking it on. No different from our soldiers who find themselves in dangerous situations when deployed into war zones. Or an ER doctor who has only moments to decide whether or not to perform a procedure that could either save a life or possibly do more harm. We rely on the training and expertise of these professionals to make decisions an ordinary person like you or myself lack the proper training to.
Take Minneapolis for instance. Home to former police officers Derek Chauvin, and Kim Potter. Both whom are responsible for the untimely, and completely avoidable deaths of two unarmed citizens who posed no threat to either themselves, the officers nor anyone else at the time they were killed. Officer training in Minneapolis is 16 weeks. That's just four months. The national average is 21 weeks. A little over five months. While this may seem like plenty of time, it isn't near enough to give the officers the tools they need to, not just police a community, but become an integral part of it. To understand why empathy and understanding of the societal ills that drive many to commit crimes to begin with. Why the ability to discern between someone in the throes of a mental health crisis and one with true malicious intent is crucial.
Many police officers themselves are battling mental health issues. Depression and suicide among law enforcement officers is prevalent around the country. In 2019, 228 officers died of suicide. In 2018, double the number of officers who died in the line of duty, took their own lives. One in four police officers have admitted to contemplating suicide but have refrained from seeking treatment due to the stigma attached and fear of losing their jobs.
This is more than enough reason for a longer, more intense and thorough training and vetting process. To weed out those who lack the mental acuity to make rash decisions in irrational situations. The quality, not quantity of a police force should be the ultimate goal.
Police forces in other countries have prioritized training, have far less casualties and instances of officer involved shootings when engaged in similar situations that have resulted in multiple shooting deaths of unarmed citizens just this week alone. America doesn't have a monopoly on crime. Violent or otherwise. But countries around the world are equipping their officers to deal with them in a way that makes a world of difference. By sending trained officers out into their respective societies with, not just the proper training, but the proper attitude. The confidence those countries' citizens have in their law enforcement agencies are like night and day compared to the United States. Let's take a look.
Finland & Norway – Police cadets in Finland and Norway attend three year police universities. When completed, graduates have a degree equivalent to a Bachelor's from a four year institution. Recruits go through a range of psychological tests so that only those with the mental stability to handle the stress and rigors of the job are moved forward. In the US, over 26% have documented mental health issues with their respective police forces yet they are armed and on the street.
The first year of training focuses on the role of police in society, and ethics. It isn't until four months into that year that use of force training is even introduced. Trainees also receive education in legislation, criminal law and human rights. This is a huge factor in how officers engage with the community after graduation and why 90% of people in these countries trust the police.
The second year of the police university is shadow training, and the third focuses on investigations. Officers in Finland use their weapons an average of 10 times per year. A far cry from the VA Sheriff's deputy who used his firearm 10 times on one suspect.
Germany – Police trainees in Germany attend police academy for 2.5 years. Trainees practice stress situations over and over until being able to de-escalate a situation without using their weapon is an automatic response. Since 1998, there have been 109 police involved shootings. That's less than 5 a year over the past two and a half decades. And of those 109, two-thirds of those shot were classified as mentally ill. Further showing the correlation between mental illness, and police involvement that results in a fatality. Germany does have auxiliary officers who have a shorter training period of just 12 weeks. Those officers do not carry. This proves it is possible to carry out law enforcement and policing duties without a firearm. There is a better way.
Having a society, country and community that is both well trained and well policed can be synonymous. When proper training is a priority, it increases the officer's ability to do his or her job safely. Proper training protects both the officer and the citizens. We cannot continue to release people into a community armed and lacking in a true understanding, acceptance and application of their role in that community. It's time to take 10 steps back. Re-evaluate, re-educate and re-train. If an officer cannot handle the responsibility of accountability, then they don't deserve the honor of wearing a badge.
Check out Ty's book THE POWER OF PERSPECTIVE. It's a collection of affirmations she wrote to get her through a difficult time in her life. Words of wisdom that apply to anyone, and everyone, to get through the hard times. If you're questioning yourself, and need a reminder that you are in control… Click HERE to order your copy.
Contact the Feature Writers