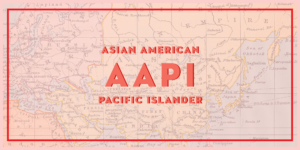 By Ty Ross
It is no secret that the relationship between the Asian and Black communities has not always been smooth, tenuous at best. Particularly in the inner cities where many of the business and services are owned by Asian-Americans. Most of whom don't live in the community. Taking their profits with then when they leave to their suburban homes. Leaving many in the black community feeling taken advantage of when the dollars they spend are not then put back in.
Major businesses, corporations and chains often refuse to invest in areas with a population and demographic that has a history of being undervalued, underestimated and unappreciated. Couple that with blacks Americans who are either poverty stricken, or due to inequities in lending and systemic racism, are unable to get the financial resources needed, to invest in and re-build their own community, It can be extremely frustrating to those who want to strengthen their power and community with black owned businesses and investment.
Enter the Asian community. From grocery, convenience stores and markets. Nail salons, spas, retail and restaurants. Asian immigrants of all backgrounds have frequently been the ones to fill the gap. A trend we have seen enacted in cities and states across the country. Cultural differences, coupled with lack of communication, there has been an air of resentment from the black community for whom they consider to be people coming into their community and taking money from its residents. Adding insult to injury is someone bringing in a business to your community that you were denied the ability to. But what blacks have failed to understand is that if not for that Asian investment, they wouldn't have those services at all. That, and it isn't their fault. Not their fault for the racist and discriminatory practices of the banks who use redlining and other racist practices to deny African-Americans access to venture capital. To not have them at all would only push access to badly needed resources like food and groceries, further away. It is also important for those coming into the black community to understand where the animus is coming from. Why the black community tends to see them as intruders, not allies.
With this history, it is not surprising that many of the attacks on the AAPI community have come from blacks themselves. Particularly when you take into account that many Asian owned businesses are in the black community. But it is no less disturbing or disappointing. Here you have two communities who have both been discriminated against and marginalized, who are in close and frequent interaction with one another, in constant contention with each other. With one going so far as to perpetuate acts of violence on the other instead of coming together with a shared understanding that our communities and cultures need one another. That we do have shared values and more in common than we realize. That both sides (can't believe I used that term), can learn from each other and need to communicate better with and protect each other. That we are stronger together.
It is time for the black community to put our own racist and stereotypical views, rhetoric and behaviors aside and stand in unity with our AAPI brothers & sisters. This includes accountability from those in entertainment as well. Just recently, amidst the increase in anti-Asian hate crimes, popular rapper YG and his label were asked to drop a line from a song on a previous album that encouraged the break-in and robbery of an Asian-American family. This type of rhetoric only fuels the fires of hate and animosity by blacks towards Asians, and it needs to stop. It's unacceptable, and can no longer be tolerated, excused, justified or ignored. We need each other. Especially if we are going to survive this time of division and hate. If we have any hope of moving forward as a country, we need to unite. Take care of each other and use our collective resources and power to insure that, in a country that is becoming increasingly violent and fearful, that our children have a future that is safe and secure. Open the lines of communication with each other and build a bridge to a better understanding.
Check out Ty's book THE POWER OF PERSPECTIVE. It's a collection of affirmations she wrote to get her through a difficult time in her life. Words of wisdom that apply to anyone, and everyone, to get through the hard times. If you're questioning yourself, and need a reminder that you are in control… Click HERE to order your copy.
Contact the Feature Writers