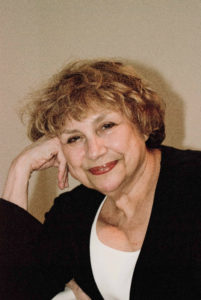 By Diane Batshaw Eisman, M.D. FAAP Doctor Eisman, is in Family Practice in Aventura, Florida with her partner, Dr. Eugene Eisman, an internist/cardiologist
Sir Galahad, the Siberian Husky of the Curmudgeon family, who guides the smooth running of our household, has requested that Renpet write today's column. Long time readers of this discourse may recall that Renpet is a feline Curmudgeon. She has spent years doing 'whatever' for the CIA. Supposedly, she has retired; but there are frequent occasions when she leaves the residence, whisked away by two leggeds in dark suits. They all have earphones and bulges under their jackets. The Curmudgeon family has learned to ignore these absences.
However, this soon-to-occur absence is less clandestine than usual.
The Bidens are adopting a cat. The White House has requested a consultation with Renpet. The First Family has graciously granted Renpet permission to make public her plans in this regard
From The Desk of Renpet Curmudgeon, Ph.D.
I received a call from the White House in regards to preparations for a new Biden family member.
This is not unusual as my brother, Galahad, had spent time with the Bidens before Major and Champ Biden assumed residence in their new accommodations. His help was greatly appreciated by the First Family.
Before I write further, I have to explain that I have no children and don't really have maternal inclinations. But I have the highest security clearance and a great deal of patience.
I feel that it is important to educate this new family member as to her history. This feline will now be FCOTUS.
To accomplish this, I have created a syllabus, which is short, simply written and has some photos and illustrations. It had to be simple as I am not clear on how old this youngster is. (And I do hope she is not a teen-ager!) As I have had experience in lecturing; I have found that interspersed visuals are superb for breaking up didactics and waking up yawners.
The first felines to occupy the White House were Tabby and Dixie Lincoln, the furry children of President Lincoln. Secretary of State Seward presented them to the president, who was a true "cat person."
It is well known that the first Siamese cat to join the White House entourage was Siam Hayes and was adopted from Bangkok by David Sickels who was a diplomat serving there.
Books have been written about Socks Clinton. He was well respected, despite some problems with Buddy Clinton, the White House canine.
Their education in the history of White House Catdom will include India Bush, a beautiful Black American Shorthair. India had her own website and was named after a famous baseball player,"El Indio," Ruben Sierra.
It is important for this newly adopted feline to understand her place in history and learn proper comportment in the White House. We will discuss mishaps other felines have made and how to avoid them.
First Lady Dr. Jill Biden has explained to me that Major Biden is a very lovable and sweet canine. As he is a youngster, it had been difficult for him to adjust to a new home. He is very protective. Many strangers had appeared in his new surroundings; and he was concerned about protecting his family. He is now aware that protection must be left to the Secret Service at this time. Nobody was harmed in any of the "nipping" incidents.
Champ, being the older brother has had less difficulty as he is used to traveling with the family and is more mature.
Major has returned to school and received additional education in living with cats.
Dr. Biden has stated that Major did very well in those circumstances, and that he understands that he is fortunate to have a feline sister.
In consultation with a friend who is a noted veterinarian physician and psychologist, I am packing appropriate toys to take with me. We have also sent several beds to the White House as we are not clear on what the newest Biden will prefer.
This is a most unusual task for me.
However, I look forward to this with great anticipation. My mother is a renowned feline behaviorist and has empowered me with much welcome advice. She is currently on a lecture tour (vaccinated and always wearing a mask, of course).
Dr. Curmudgeon suggests "Bitter Medicine", Dr. Eugene Eisman's story of his experiences–from the humorous to the intense—as a young army doctor serving in the Vietnam War.
Bitter Medicine by Eugene H. Eisman, M.D. –on Amazon
Doctor Curmudgeon® is Diane Batshaw Eisman, M.D., a physician-satirist. This column originally appeared on SERMO, the leading global social network for doctors.
SERMO www.sermo.com "talk real world medicine"
Contact the Feature Writers