By Geoffrey Huchel
Infamous cocaine smuggler George Jung, nicknamed Boston George, died May 5, 2021. No cause of death has been revealed. He was 78.
George Jung was born on August 6, 1942 in Boston, Massachusetts. Jung graduated from Weymouth High School and then went to the University of Southern Mississippi. He studied for a degree in advertising but never completed his studies. Jung was a major figure in cocaine trade in the United States in the 1970s and early 1980s. He was part of the Medellin Cartel, headed by Pablo Escobar, which was responsible for up to 90% of the cocaine smuggled into the United States, which ultimately made him a millionaire. As an attempt to expand his profit margin, Jung also sold marijuana as part of his operation.
In 1994, Jung was arrested for his crimes. After being transferred several times during the duration of his incarceration, he was most recently serving in the Federal Correctional Institution, Fort Dix, New Jersey, with a scheduled halfway house release date of June 2, 2014. He was released from custody on November 27, 2014.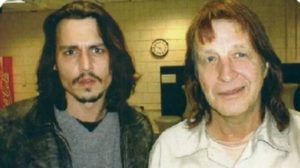 His life story was portrayed in the biopic BLOW (2001) starring Johnny Depp as Jung.
Ringside Report sends our condolences to George Jung's family during their time of grief.
Contact the Feature Writers