Coming Soon: Arrests… Plea Deals, Indictments — Oh My!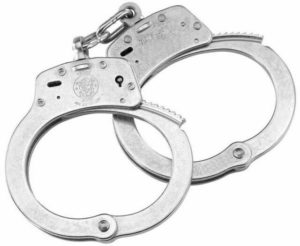 By Nikki Slusher
If Paul Revere were alive today, he'd be speeding by in his AI operated Tesla shouting "indictments are coming" — and yes the hell they are. The cases against the blogger from Florida — aka the former guy — and some of his closest political allies are looking like they are about to hit the tipping point.
On Wednesday the Palm Beach County Sheriff's Office confirmed they have coordinated a plan for if they have to arrest Donald Trump at Mar-A-Lago and extradite him to New York to face charges by NYC's DA Cy Vance Jr., and then some very likely indictments from NY's AG Letitia James. The charges in NY are related to his tax returns and business dealings. A main focus on the investigation is Trump inflating his assets and properties worth in order to gain profits, like large bank loans, while claiming they were worth much less on his tax returns.
One of the PBCSO's spokesman had claimed that FL Gov. MoRon DeathSantis (GQP) could intervene on the blogger from Florida's extradition; however, the federal law clearly defines extradition between states to be without issue. If Trump somehow manages to make it to summer, he is planning to spend the hotter months at his Bedminister, NJ, property until fall. NJ Gov. Phil Murphy (D) is a strong opponent of Trump and would not step in the way of any extradition.
The reports of the plan came following federal Judge Amy Berman Jackson announcing former AG William Barr was "disingenuous" in his redacted version of the Mueller Report in 2019 and had already decided he was not going to file charges against then President Dorito Gambino even before the Mueller investigation had been started. Judge Jackson gave the DOJ one month to appeal her decision to have the entire correct version released to the public; a department that is now run under President Biden's administration.
Another member of Trump's prison yard, newly initiated Joel Greenberg has decided to cooperate with federal investigators over the multiple charges he is facing. Greenberg, the former tax collector for Seminole County, will be attending court in Orlando on Monday morning to plead guilty to charges including federal sex-trafficking, prostitution, and public corruption laws, including over if he engaged in sexual acts with a minor. This update should be quite worrisome for Rep. Matt Gaetz (Q-FL) who is accused of being Greenberg's sex-trafficking buddy.
Reports have started to leak possible excerpts of Greenberg's statements. Allegedly he told investigators that him and Gaetz did have sex with a 17 year-old girl and sent her a payment on Venmo, but were later tipped off that she was not 19 and was still a minor. Greenberg then stated he called Gaetz and informed him so he could cease contact immediately. He also stated the two butt buddies were very upset when learning the girl's actual age. Obviously it's because the difference between 17 and 19 is being labeled a sexual offender by law.
Other sources have said that authorities had seized both men's electronic devices which led them to quite the corroborating evidence to Greenberg's statements. Allegedly there is correspondence between Greenberg and Trump's brain, Roger Stone, where he confessed to the underage rendezvous. Another bombshell is that there is apparently more messages between Stone and Greenberg where he asked the longtime Trump advisor for blanket pardons from Trump for him and Gaetz. In his response, Stone allegedly told Greenberg that each pardon "would cost $250,000" and that "he would have to go through Rudy and Jared Kushner." Seems like The NY Times report from months ago had the correct amount the former guy was selling pardons for. What's another crime added to the list?
Gaetz is currently on his MAGA tour with co-insurrectionist Rep. Marjorie Taylor Greene (Q-GA) where they visit half-filled community centers screaming fake news and spouting off the "Big Lie." In between her affairs and harassing other members of Congress, Marge is also under review with the House Ethics Committee for her outbursts at fellow congresswomen and donating her $350,000 PPP Loan to her campaign the very next day.
Of course, the world tour includes the duo claiming this is just the radical left attacking all of Trump's allies, notice nobody has come out to stand up for them saying "Not Matt, he would never" or "Marge isn't like that." I'm sure they'll shout through a microphone that it's because conservative voices are being silenced.
The unraveling of the Republican Party has gone into hyper-speed. While we all wait for Liz Cheney to unleash the GQP's chamber of secrets as revenge for them ousting her, the blogger from Florida and his once upon a time thugs are finally about to face the repercussions for their actions bigly. Time to place bets on who's going down first – my bet is $400 for "Ass" but $1000 for "Salad" is also a strong contender.
[si-contact-form form='2′]