Ringside Report Reviews Netflix's Requiem – Entertainment News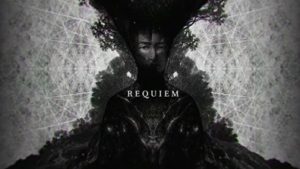 By Janet Grace
Requiem; a 2018 NBC Thriller, was a 5 part mini-series I was drawn to watch, as soon as I heard the name, "John Dee", mentioned in the trailer.
John Dee worked with Aleister Crowley, the English Occultist, before Crowley's drug-related 'Dragon Chase' led him straight to a hell he'd never envisioned.
Dee was into corresponding with Archangels and Beings of Light, through his use of Angelology, Enochian Magick [1], Tablet and Alphabet, Hebrew Alphabet (the preferred language of Angels) and through using Jewish Mysticism. Crowley's interest was in getting cozy with demons.
Of course, I was hitting: "Play", at 00:05 hrs. I watched the entire series straight through. Unless there's a Season Two around the corner, this tale was pretty much told, dramatized and summarized well enough on its own.
Without giving away a moment of the show, not publicly highlighted, I'll tell you that the climax was so anti-climactic, it would take an overdose of little blue pills and a high octane pro formula, to revive it. To bring it to the younger gen, it was wack".
Overall; though, the series was well thought out, well written, acted. The plot thickened faster than The Euroduplex TGV Train and my hair curled and uncurled when I thought I'd spotted a faustian sub-plot. "Oh, please, make it be true". [2]
Although, the movie takes place in the here and now, it teeter-totters between 1998 and 2018. It begins with a gifted musician, who's career is seemingly taking it's place in the world. Enter the artist's best friend/band mate who; you can tell, loves her, against the odds. They're grooving along and enter; the star of the show's mum, to bring us the beginning of the suspense.
When her loving mom passes away, she leaves a box; which, her daughter finds. Inside, are old newspaper clippings, and evidence surrounding a child's disappearance many years ago.
After her initial "WTF?" moment, the Heroine of the story and her trusted band mate set out to the village where this little girl disappeared for; twenty years prior, with only three weeks before their first ever major New York Tour, because that's how you begin a suspenseful movie with a bit of a weak beginning. What could possibly go wrong?
'Oviamente', it pulled me in by my two bucked teeth within a moments time after that and I; needing only the bit to fit the part, neighed and galloped in.
It left me a bit upset that there wasn't a Season Two continuing on with the plot, after the initial: "TA-DA". For those who've seen it, am I right? What would you have imagined for a Season Two?
It left nothing up in the air, though. If you are having trouble sleeping, this is the five hour movie for you. You'll lay awake afterwards asking the questions which weren't answered and as shown above, you'll think of what you'd add for Season Two. What a missed opportunity.
In today's day and age, we have seen so much that even after watching a suspenseful thriller, like the Intergalactic Hit "Real Earthlings of Planet Earth 2020" was, we're bold enough to ask: Then, what?
IMDb rated Requiem: 6.6/10.
Rotten Tomatoes rated Requiem: 7/10.
I rated it a 6.5/10. Mentioning a person's name with enough background into Magick[1] and Mysticism to really make this movie pop, and to not use that easily accessible common knowledge was ignorant of them; to a degree, IMHO. It certainly kept me on the hook waiting to learn more or hear more about Mr. Dee or how his workings were tied into the movie, but after a failed attempt to capture the behind summoning a , all was lost for this flick despite the wonderful performances given by every single actor in the show. There was not one moment of wasted talent amongst the cast. They were all played so well, that their acting saved the "so-so" parts of the script.
Cast Description Credited to IMDb.
Directed by: Mahalia Belos
Cast: Lydia Wilson – Matilda (born 30 November 1984) is an English actress. Since graduating in 2009 from the Royal Academy of Dramatic Art, she has performed in numerous television and theatre productions including the Olivier Award winning Blasted by Sarah Kane in 2010 at the Lyric Theatre.
Joel Fry – Hal was born in London in 1984 and studied acting at the Royal Academy of Dramatic Art. Since graduating he has worked consistently, starring in various Television, Film and Theatre productions in the United Kingdom and America. Joel is also a musician, playing a number of instruments but predominantly the guitar.
Joanna Scanlan – Janice. was born on October 27, 1961 in West Kirby, Merseyside, England as Joanna Marion Scanlan. She is an actress and writer, known for Notes on a Scandal (2006), Getting On (2009) and Stardust (2007). She is married to Neil Bicknell.
Series Writing Credits: Kris Mrksa, Blake Ayshford.
[1]. Magick used with a "k" at the ending was written as such to differentiate between stage magic and Ceremonial or "High" Magick, the word "High" being used to describe a Holy Spiritual Working.
[2]. Parody of the famous lines: "Oh, please make it NOT be true." Natalie Wood praying; after hearing bad news, as "Maria" in West Side Story.
[si-contact-form form='2′]