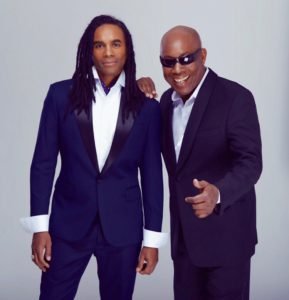 By Geoffrey Huchel
John Davis, one of the real singers for the pop act Milli Vanilli died May 24, 2021, of Covid-19, in Nuremberg, Germany. He was 66.
Mr. Davis was born in Anderson, South Carolina, and spent much of his life in Germany. Davis was a backup singer for Milli Vanilli who provided the real vocals of the group. He sang the 1989 song "Girl You Know It's True".
After it was discovered that Milli Vanilli performers Rob Pilatus and Fab Morvan were lip synching, they were stripped of their Best New Artist Grammy Award. Following the scandal, Davis continued his musical career, though this time as a lead performer. He sang with Luther Vandross, and performed at concerts around the world. He also composed music.
Ringside Report sends our condolences to John Davis' family during their time of grief.
Contact the Feature Writers