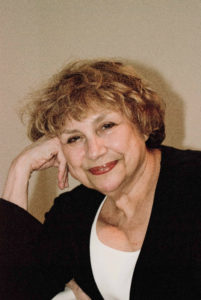 By Diane Batshaw Eisman, M.D. FAAP Doctor Eisman, is in Family Practice in Aventura, Florida with her partner, Dr. Eugene Eisman, an internist/cardiologist
Did you really think I didn't hear you?
Shame on you, Doctor Curmudgeon.
Well…that's it!
I've had enough.
I'm taking over the column for this week before that messy little female doctor sits down to her computer.
Indeed I heard you, Doctor Curmudgeon. You were saying unkind things about me. I will not repeat your words here, because that would give them undue notice.
I suppose I have to identify myself first. Although, nobody bothered to give me a name to allow me to feel like a real member of this household. Even their car has a name! And that dumb looking old teddy bear has a name! (By the way, that stuffed bear sheds and I am always picking up after him)
But me?
I'm just the robot. The vacuum cleaner.
You keep forgetting, Doctor Curmudgeon, that I am not a stick that has to be lugged around. A moronic stick that misses dirt, that doesn't know how to map out a room; that won't bang into the legs of your precious chairs and sofas and tables.
Oh no!
I am better than that.
Ok, maybe those stupid upright vacuums have a little more suction. But, can they do image mapping? Do they have LIDAR? And those are not just random initials. LiDAR sands for light detection and image mapping.
Doctor Curmudgeon complained that I cannot climb up and down stairs. So what? That dull old fuddy-duddy of an upright vacuum can't do that either: unless somebody carts it up and down the stairs.
You make fun of me. But I am proud of being a robotic vacuum. I know that I am in a class by myself. Even if I don't have a doctorate, I am smart! I can make a map of my environment and I can memorize charts with locations of all kinds of obstacles and learn to maneuver myself around them, while I get rid of all the dirt and dust and crumbs in your house (which are missed by that ignorant upright vacuum)
So what if I'm a little expensive.
I'm worth it
And when your cat is bored with your mind numbing company…I'm the best toy your cat has ever had!
So there!
(DISCLAIMER from Galahad, the Siberian Husky who is in charge of all that goes on in the Curmudgeon home: The feline Curmudgeon family members are well educated, career driven, highly intelligent beings, who, if they have any leisure time, spend it in conversation with other members of the household, friends and colleagues. The felines read journals, newspapers and have access to books from the vast Curmudgeon library.)
Dr. Curmudgeon suggests "Bitter Medicine", Dr. Eugene Eisman's story of his experiences–from the humorous to the intense—as a young army doctor serving in the Vietnam War.
Bitter Medicine by Eugene H. Eisman, M.D. –on Amazon
Doctor Curmudgeon® is Diane Batshaw Eisman, M.D., a physician-satirist. This column originally appeared on SERMO, the leading global social network for doctors.
SERMO www.sermo.com "talk real world medicine"
Contact the Feature Writers