Director Richard Donner Dead at 91- Entertainment News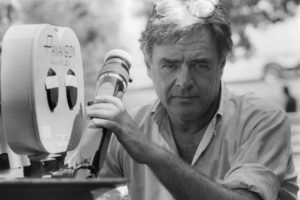 By Geoffrey Huchel
Richard Donner, the acclaimed director that brought Superman to life passed away July 5, 2021, in Los Angeles, California. His cause of death was not disclosed. He was 91.
Richard Donner, born April 24, 1930 in The Bronx, New York, was a film and television director and film producer who brought us the popular films SUPERMAN (1978), THE GOONIES (1985), LETHAL WEAPON (1987), and THE OMEN (1976).
Throughout the 1950s, 60s and 70s Donner directed episodes of dozens of television series including THE TALL MAN (1960-1962), WAGON TRAIN (1957-1965), THE DETECTIVES (1959-1962), THE RIFLEMAN (1958-1963), THE ELEVENTH HOUR (1962-1964), THE TWILIGHT ZONE (1959-1964), THE MAN FROM U.N.C.L.E (1964-1968), GILLIGAN'S ISLAND (1964-1967), PERRY MASON (1957-1966), GET SMART (1965-1970), THE FUGITIVE (1963-1967), THE STREETS OF SAN FRANSISCO (1972-1977), KOJAK (1973-1978) and TALES FROM THE CRYPT (1989-1996).
Donnner's additional film directing credits include THE TOY (1982), LADYHAWKE (1985), SCROOGED (1988), LETHAL WEAPON 2 (1989), LETHAL WEAPON 3 (1992), RADIO FLYER (1992), MAVERICK (1994), CONSPIRACY THEORY (1997), and LETHAL WEAPON 4 (1998).
Ringside Report sends our condolences to Richard Donner's family during their time of grief.
[si-contact-form form='2′]