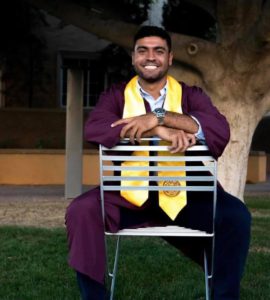 By Ty Ross
Tragedy struck close to home in the early morning hours recently when popular podcaster and ASU grad Matthew George, 26, was struck and killed a little after 2am while walking in the Beverly Grove neighborhood of Los Angeles. Co-host of the popular dating and relationship podcast, She Rates Dogs, George was beloved by all who knew him.
My cousin Tyler attended ASU with George. They bonded both as classmates, and as members of the LGBTQ community. George's death has been a devastating blow as they talked just a day before his death about Tyler's upcoming wedding.
Matthew will be missed. The police are on the lookout for the driver of the white BMW that struck George in the hit-and-run.
Check out Ty's book THE POWER OF PERSPECTIVE. It's a collection of affirmations she wrote to get her through a difficult time in her life. Words of wisdom that apply to anyone, and everyone, to get through the hard times. If you're questioning yourself, and need a reminder that you are in control… Click HERE to order your copy.
Contact the Feature Writers