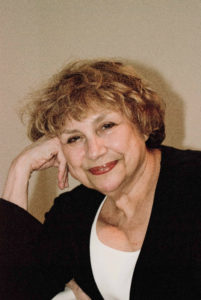 By Diane Batshaw Eisman, M.D. FAAP Doctor Eisman, is in Family Practice in Aventura, Florida with her partner, Dr. Eugene Eisman, an internist/cardiologist
Those of you who have had the stamina and patience to read the columns of Doctor Curmudgeon are aware of who I am.
My name is Galahad and I am a cousin of Doctor Curmudgeon. My lineage arises from the Siberian Husky side of the family.
Our household can be chaotic and I have taken charge as a Major Domo, bringing calm and order.
I have long believed of the connection between healing and music.
When Doctor Curmudgeon was a medical student and I was completing one of my own Ph.Ds. (In political science), the music of Mozart soothed us all.
My apologies go to geneticists, but I have often postulated the existence of a genetic connection between physicians and musicians. In fact, the small physician played the piano at a very early age and demonstrated considerable musical talent.
In her class in medical school, nearly three quarters of her classmates had musical skills. Some found tuition help by playing in bands. If you needed another hand at a gig, there was always a pianist or horn player or bass player to be easily found.
This was also true of the faculty. Indeed, her pathology professor was a brilliant pianist, clearly playing at concert level.
I think of the skills musicians have and they apply to physicians. From what I can discern, playing the piano appears to stimulate both sides of the brain, the logical part and the creative part. These abilities are important for doctors to make rational decisions and to be creative in their thinking
To quote from Dear Old Wikipedia
"The left and right hemispheres are associated with different functions and specialize in interpreting the same data in different ways, referred to as lateralization of the brain. The left hemisphere is associated with language and calculations, while the right hemisphere is more closely associated with visual-spatial recognition and facial recognition."
I am well aware of the relaxation that music affords to the overworked physician. I think of the skill of memorization that is sharpened by studying music.
Music is a way in which people can connect with each other.
There is even The Center for Music and Medicine at Johns Hopkins University.
More scientific research is needed to study the impact of music on the human and animal body. And I am intrigued by the plethora of physician/musicians that I have been in contact with in my own personal universe.
As the strains of a Bach 2 part invention permeate the Curmudgeon household, any anxiety is released and I am soothed and comfortable in the knowledge that this kind of medicine is free of noxious side effects.
Dr. Curmudgeon suggests "Bitter Medicine", Dr. Eugene Eisman's story of his experiences–from the humorous to the intense—as a young army doctor serving in the Vietnam War.
Bitter Medicine by Eugene H. Eisman, M.D. –on Amazon
Doctor Curmudgeon® is Diane Batshaw Eisman, M.D., a physician-satirist. This column originally appeared on SERMO, the leading global social network for doctors.
SERMO www.sermo.com "talk real world medicine"
Contact the Feature Writers