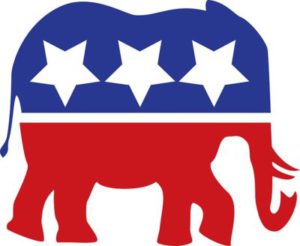 By Ty Ross
When former TX Democratic Lt. Governor Bob Bullock concepted the Bullock Museum, he wanted a place to preserve, highlight and interpret Texas' culturally rich history. With exhibits, lectures and events celebrating both the known and unknown parts. With dedications to World Refugee Day and American Indian Day, the museum has recognized the diversity that has played a key role in making Texas what it is today. Unfortunately, Bullock passed away before seeing his vision realized when the museum opened in 1999.
Enter 2021. Where the Bullock Museum was once a place accepting of a diversity of ideas, encouraging dialogue through both public and private events, lectures and talks from those on both sides of the aisle and varying ideologies, the TX GOP has sought to derail that and suppress important parts of Texas history.
When the Writer's League scheduled a discussion around the Penguin Press published book Forget the Alamo, it had no idea of the pushback it would receive from local Republicans and representatives. With over 300 RSVPs, it was poised to be a well-rounded dialogue with the authors, readers, historians and those eager to learn more about the role slavery played leading up to the historic battle. Those tired of the white washing of Texas history, and a desire to learn the grittier truth.
With the Texas legislature and state government in the hands of the GOP, those fighting for diversity in the state's history and education of it have cried foul. While the argument over free speech has been overused and out of context in many cases, what happened to the publisher and authors at the Bullock Museum is exactly what the founding fathers wanted to avoid. Government overreach, and infringement on discussion and dialogue in an attempt to suppress speech they don't agree with.
This is just one example. Texas is far from being alone in their actions to silence those they see as a threat to their narrative. Critical Race Theory is a concept that has been around for over four decades. An intersectional study where Critical Legal Studies and race collide. Giving a deeper understanding of the affect that systemic racism and white supremacy have had on policing, the legal and justice systems. But the GOP has done everything it can to quell any discussion of race, mislabeling it as CRT. It's the new boogey man in a culture war that shouldn't even exist. Just another way to gin up anger and outrage among a base hungry for more.
This has sparked a wave of angry parents afraid their kids are being indoctrinated, to storm school board meetings demanding any and all talk of race be taken out of the curriculum. Even though in their districts, CRT isn't even a part of the curriculum. It's a collegiate one. And way too complicated for young minds to understand, when the adults themselves have trouble grasping its true nature. But rationality isn't the point. Outrage is.
Things have gotten so bad that physical fights have broken out at school board meetings. Reason and rationality need not apply when it comes to discussions on mask mandates, Covid protocols and of course, race.
While race has always been a delicate subject matter given America's long and not so pretty history of slavery, Jim Crow and inequities in the justice system that still exists. MLK Day, celebration of Black History Month and recognition of the contributions of Black Americans was encouraged and accepted. At least it used to be. There has been controversy surrounding two TX bills HB3979 and SB3. TX State Representative Steve Toth created HB3979 to 'teach racial harmony by telling the truth that we are all equal'. According to Toth, in the eyes of GOD and the founding fathers, everyone is equal. And while slavery can be taught, it has to be through the lens that racism is a deviation and betrayal of American principles. Being that slavery wasn't abolished until almost 100 years after the founding of this country, Jim Crow, anti-miscegenation laws, racial covenants in housing, exclusion of people of color from public colleges and universities seems like a whole lot of 'deviation'.
Florida Governor Ron DeSantis recently signed a bill to assess the viewpoints of educators and students at the state's public schools and universities. While his office has said it's voluntary, many see it as a way to weed out those they feel may teach something they don't want being taught. A subtle form of intimidation for teachers who may be more left leaning. And what if one declines to participate? What happens then?
There have been attempts at pushback by educators who feel they are being restrained in their ability to teach, and give their students a well-rounded and inclusive lesson on our nation's history. Lessons that would create a more understanding and empathetic generation moving forward. But the GOP's base has not backed down. Getting increasingly vocal, aggressive and at times violent. Bullying those they don't want around regardless of who it affects. Educators around the country have been turning in their resignations out of frustration, and outright fear.
In the Columbia, SC area Superintendent Christina Melton tearfully turned in her resignation. Forced out over a proposed mask mandate intended to keep kids returning to in person instruction safe. This is even after she was named Superintendent of the year not long prior.
In Connecticut the school system created a task force aimed at diversity in education and hired Rydell Harrison, an African-American male, as Superintendent. Though he was hired after the program was created, he was criticized and maligned by angry parents accusing him of having an agenda to indoctrinate their children. He resigned shortly after.
In St. Louis, MO the only African-American woman to serve in the school's administration was forced to resign after getting threats over Rockwood School District's diversity program. She was the diversity coordinator. Things got so scary that she had to have security patrolling her home.
Southlake, TX saw at least four district employees resign amid angry pushback from parents after a failed attempt to diversify the school district's curriculum.
This increasingly brazen and bullying assault on those who have dedicated their lives and careers to educating our children is alarming, but not surprising. Diversity in education is important. It's important for our children to know and understand the history that has shaped where this country is today. And why. The impact that the past century has had on those sitting next to them in class. You can't learn and grow if you don't know. Is it pretty? No. But for those who are uncomfortable with being confronted with the misdeeds of those before them, imagine what it feels like for those who have been held back, kept back by both unwritten and institutional policies and practices. It's not an easy history for any of us. But ignoring, hiding, erasing and burying it isn't the answer.
Check out Ty's book THE POWER OF PERSPECTIVE. It's a collection of affirmations she wrote to get her through a difficult time in her life. Words of wisdom that apply to anyone, and everyone, to get through the hard times. If you're questioning yourself, and need a reminder that you are in control… Click HERE to order your copy.
Contact the Feature Writers