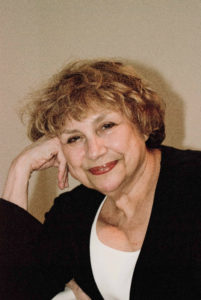 By Diane Batshaw Eisman, M.D. FAAP Doctor Eisman, is in Family Practice in Aventura, Florida with her partner, Dr. Eugene Eisman, an internist/cardiologist
The current Tokyo Olympics are unfortunately unique, and will be long remembered. Eighty five years ago, there was an Olympic event that is indelibly memorable for far different reasons.
The 1936 Summer Olympics took place in Berlin.
These games had several firsts: the first to showcase the Olympic Torch Relay, and the first to be televised.
In 1933, Adolph Hitler had seized power as chancellor of Germany and he was anxious to use the Olympics for Nazi propaganda.
And so, he built a huge new stadium just for this event. He planned to exploit the games to advance the Nazi cause.
With his Aryan-only policy, he had eliminated Jews and Blacks from his Olympic teams and events. Only white, non-Jews could be selected.
Wikipedia: "Hitler saw the 1936 Games as an opportunity to promote his government and ideals of racial supremacy and antisemitism."
The United States almost did not participate as America was aware of his discrimination against Blacks and Jews.
Jeremiah Mahoney was the president of the Amateur Athletic Union and was vehemently against the United States competing in these events as he felt that this could be construed as supporting the horrific policies of the Third Reich. Mahoney said that if the United States participated in the Games in Berlin, it was equivalent to "giving American moral and financial support to the Nazi regime, which is opposed to all that Americans hold dearest." Avery Brundage of the American Olympic Committee felt the games were just for the athletes. Hitler invited Brundage to Germany where he was impressed by sham training courses set up for Jewish Athletes. Subsequently, Brundage commented that the Olympic Games were for "athletes, not politicians."
Along came James Cleveland "Jesse" Owens, an African American star athlete in track and field.
He was a long jumper and sprinter and was well-known as one of the greatest athletes of his era.
It has been said the greatest forty five minutes to ever occur in sports happened in the 1935 Big Ten Track Championships when Jesse Owens set five world records and then equaled a sixth world record in forty five minutes. While accomplishing this feat, he was recovering from a severe injury. Having hurt his back while wrestling, he was unable to warm up before his electrifying performance. An amazing athlete and courageous man.
In 1936 Jesse won four gold medals in his events in track and field. Tying the World record in the one hundred meter dash he set new Olympic records in the 200 meter race and in the long jump.
Jesse Owens out performed his German competitors, shredding Hitler's myth of white supremacy.
Owens led a team of eighteen Black athletes and these African Americans dominated the track and field competition. On the team were two Black American women, Tidye Pickett and Louise Stokes.
With the world watching, Jesse Owens' triumphs and the excellence of these Black athletes stole the show at the 1936 Olympics.
Dr. Curmudgeon suggests "Bitter Medicine", Dr. Eugene Eisman's story of his experiences–from the humorous to the intense—as a young army doctor serving in the Vietnam War.
Bitter Medicine by Eugene H. Eisman, M.D. –on Amazon
Doctor Curmudgeon® is Diane Batshaw Eisman, M.D., a physician-satirist. This column originally appeared on SERMO, the leading global social network for doctors.
SERMO www.sermo.com "talk real world medicine"
Contact the Feature Writers