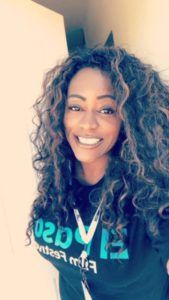 By Ty Ross
In December 2001, one year after the birth of my first child, I knew I was pregnant again before even taking the test. That familiar feeling of nausea. But this time it was accompanied by the unfamiliar feeling of sharp pains in my lower left abdominal area. I took a test to confirm, and it was faintly positive. I decided to wait a couple weeks to take another one and get a stronger result. But with increasing pain on my left side, I knew something was wrong and I immediately thought 'this is a tubal pregnancy'.
I drove to the Emergency Room at Baylor Hospital in Garland, TX. I explained my concerns to the nurses but could tell they didn't take me seriously. I told them I know my body, and something was definitely wrong. They never dressed me in a gown. Instead I waited and waited for the blood results to come in. Though they were checking my HCG levels, my requests for an ultrasound fell on deaf ears. I was told it wasn't necessary. The pregnancy test was confirmed, though my HCG levels were considered low for how far I believed I was in the pregnancy. I was told I would be fine, and they were working to discharge.
As I was preparing to leave, I had an extremely sharp pain and started bleeding. I called the nurse and was immediately given a gown, put on a gurney and wheeled to another room where they gave me a vaginal sonogram. As I suspected, there was no baby in the uterus. It was in my left tube and I was in the middle of a rupture. Things moved really quickly after that. I was given morphine (which I found out I was allergic to), and they countered with an anti-histamine. Nurses on both sides, one telling me I have to let medical professionals know that I was allergic to morphine from here on out, and the other telling me that I was being prepped for surgery while hooking me up to an IV. As the doctor came in, I was nearly passed out.
When I awoke, the doctor was at my bedside and explained to me that I had a tubal pregnancy that ruptured and she had to do emergency surgery. Multiple surgeries in fact. Which explained the excruciating pain I was feeling both in my abdominal and vaginal area. I had a laparoscopy, and Dr. M- made the decision to burn off the area rather than my entire tube. I was only 27, and she thought it best not to hinder the chance for future pregnancy. She also performed a D & C to remove the tissue and reduce risk of infection. In my still sedated state, I remember thinking 'if they had only listened to me'. If they had taken me seriously, and given me the ultrasound when I asked they would have known hours before the rupture that my uterus was empty. Angry that they were going to send me home. Grateful that I had yet to leave the hospital. Thankful that it ruptured while I was still there. Scared at the thought of what could have happened if I wasn't and unable to get back to the hospital in time to save my life.
At the time I didn't know about race being a factor in their decision, but knowing what I know now about the inequities in medical care between black and white women, I am beginning to.
In the two decades since, the State of Texas, along with many others, have been doing all they can to reduce the quality of reproductive care for women across the board. But black women in particular have been disproportionately affected negatively. In Texas, A Black woman is twice as likely to dies in childbirth than a White woman. In the country as a whole that number jumps to four times as likely. In some states, that disparity is as high as 17 times as likely
With over 700 women dying annually carrying to term, the US is on par with developing countries when it comes to maternal mortality rates. Texas rests at #8 of states with the highest rates. The passing of SB 8 will only see those numbers increase as more women are forced to carry fetuses to term and lacking access to quality prenatal care to insure the fetus is healthy during that term. Up to 80% of deaths of expecting and new black mothers, due to a combination of medical bias, stereotypes and insufficient medical funding for pre and post-natal care, are preventable.
A woman who carries a high risk pregnancy to term isn't out of the woods after birth. Complications can still arise and post natal monitoring is important for the long term health of the new mother.
When I had Medicaid during my pregnancies early in the 2000's a mother was covered for up to a year, and the newborn was automatically enrolled for at least 12 months. But that changed in 2012 when Texas refused to expand Medicaid under the Affordable Care Act leaving millions uninsured. Texas has the highest rate of uninsured in the country. A new mother loses Medicaid coverage just 42 days after giving birth. Less than two months. 55% of all pregnant women in TX are on Medicaid. A significant number of those women are black.
It is no coincidence that most states with the strictest abortion laws also have the highest maternal mortality rates. Including Texas. The US as a whole ranks dead last among developed countries in maternal mortality. Though legislation has been proposed to keep better track of these numbers, the US still lacks a consistent federally mandated system. Without such data, plus the fact that any woman (black or otherwise), who dies even one day after the 42 day Medicaid cut-off date isn't included. Which leaves a tremendous deficit in dependable data. But we do know that that an equitable level of care and access to that care is paramount if we want to see a reduction in these numbers.
Reducing funds that will guarantee a better standard of treatment, puts those women on medical assistance at an even higher risk than they already are. Through SB 8, women forced to carry a baby to term without the proper care are putting their own lives in jeopardy. The option to choose the mother's life over that of her unborn babys will be taken from both the mother and the physician treating her out of fear of both being sued, and possibly losing the right to practice for the doctor.
And in instances where the doctor is able to provide an abortion in the case of a medical emergency, rape and incest do not fall into that category. An underage girl who is the victim of incest, or a woman a victim of violent forcible rape, by a stranger or someone she knows, who is already traumatized and scared will be forced to relive that trauma for nine months. A trauma that her body is not physically, her mind is not mentally and spirit may not be emotionally prepared or equipped to handle. Adding to those fears is the thought that someone, anyone who believes the law has been violated has been given the power to report anyone they believe is receiving, advising or performing an abortion after the six week deadline. Without proof or good faith, just an accusation is all that is required to potentially destroy the lives and finances of both patients and those who help them.
SB 8 is anto-constitutional at best. But coupled with these bounties, it is inhumane, cruel and deadly at worst.
I have had two additional high-risk pregnancies since 2001. In 2009 and 2013. In 2001 I had a placental abruption while pregnant with my now 12-year-old Christopher. The placenta was separating from my uterus and I had lost so much blood and tissue that the doctor was convinced there was no way that the fetus survived or would be viable at birth due to lack of oxygen. Thankfully an exam and ultra sound revealed a healthy baby and heartbeat. A miracle. But carrying to term still put us both in danger. Christopher was born prematurely and couldn't breathe on his own. I myself was hospitalized with preeclampsyia and he remained in NICU for almost two months. I was fortunate to have the quality of care and attentive medical professionals that many women don't have access to. Compounding the stress of their situations. My reproductive health had been compromised and I was considered high risk if I chose to have anymore children.
Four years later, I would become pregnant with my last and youngest child. From the beginning I was having complications. Extreme cramping and pain. I knew I was at risk of miscarriage and when I went to the OB/GYN, I was told that I was one centimeter dilated. Which would have been fine if I was 8-9 months pregnant. But not at 2. I was put on bedrest and had to make weekly visits to the doctor to get a shot to keep me out of labor and prevent miscarriage. I was fortunate to have great doctors. They were the only African-American OB/GYNs in the entire city.
When it came time to get my 19 week tests. Those to determine if the child had down syndrome, or any debilitating birth defects. I wasn't worried. I'd done it three times and everything worked out. But if you know science, you know that it is always evolving. There were tests available now that they didn't do previously. Including the one for SMA. A type of muscular dystrophy. And to my surprise, I am a carrier. There are different types of SMA, but the one I am a carrier for is the most severe. And if Jeremy had it, he would have had a brief and painful life until he passed away. Most likely by the age of three. After testing and waiting, thankfully he didn't. But it was scary, nonetheless. For the first time I was forced to confront the fact that I may have to make a decision that would be extremely painful no matter what. Waiting on the results was a struggle and I now knew what it felt like for women who want to be mothers and find out the worst possible news halfway through their pregnancy. While I didn't have to make it, what if I did. At 19 weeks, I would be way past the deadline under these new more restrictive abortion laws. And since my life was not technically in danger, and the baby would be viable, I would have been forced to carry a child to term and watch that child suffer a slow, painful and unimaginable death. I say death and not life because that is no life for anyone. Especially not an innocent and defenseless baby who didn't ask for this. But to terminate would potentially subject me, Jeremy's father and our physician to the added trauma of being sued after the heartbreak of terminating a pregnancy we were looking forward to bringing to life.
There are many women, black women like me, who have had difficult pregnancies that make having any more children a potential death sentence. But they no longer have the option to terminate an unplanned pregnancy to save their lives. The mental, emotional and physical toll of having to carry a child you know could kill you, and my not survive itself. Or risk being litigated into financial hardship because they can't afford to defend themselves against someone seeking a bounty.
What if they do survive by chance? What mental state will the mother be in? In Texas where a majority of abused and neglected children are children of color an unplanned and unwanted baby faces a lower quality of life. The DFW metro area, where a significant portion of the state's black and Hispanic population lives, has the worst fatality rate in the state of those abused children.
Opposition to SB 8 isn't just a woman's right to choose being taken away, but her right to life herself. The right to live and the child's right to grow up in a loving and attentive home. A child's right not to go to bed hungry, neglected and abused. A child's right to be born healthy and to a healthy mother in an environment that fosters growth and development. A child's right to the best chance of success and survival because of resources available to insure that.
Despite being one of the most developed countries in the world, it feels more like 1921, not 2021. We have been regressing at an alarming rate, and despite modern medical advances, because everyone doesn't have equal access to it, African-American women are still dying at an alarming rate in the 21st century. This is not only concerning, but some could say it is criminal. I was told that if I have any more children, I would die. And I believe them. I am a single mom of four children and don't want to leave them behind if by some chance my birth control fails me. I am unable to take long term birth control, the hormones don't agree with my body. So, the pill is my only option. I don't have a regular cycle, so tracking date of conception is difficult. I have two daughters. Aged 20 & 18. I live in fear for them, and their reproductive choice options being taken away. Though they are responsible, anything can happen. Texas has more rapes than any other state and the thought of them being violated in any way frightens me to death. And that they could be forced to have a child they don't want and can't take care of is a mother's nightmare.
Texas has started something that is going to affect women. Not just here, but across the nation as other states adopt similar legislation. Which in turn is going to affect society as a whole with increased instances of suicide, self-harm, increased mental health issues and increased potential for abused and abandoned children. Texas putting bounties on the heads of its citizens will pit neighbor against neighbor, and stranger against stranger. Innocent people will have their lives turned upside down because of the overreach of the Texas legislature, and the bad faith meddling of those without good intentions. There will undoubtedly be blood, and that blood will be on the hands of everyone who legislated and enforces this unconstitutional and discriminatory legislation.
Check out Ty's book THE POWER OF PERSPECTIVE. It's a collection of affirmations she wrote to get her through a difficult time in her life. Words of wisdom that apply to anyone, and everyone, to get through the hard times. If you're questioning yourself, and need a reminder that you are in control… Click HERE to order your copy.
Contact the Feature Writers