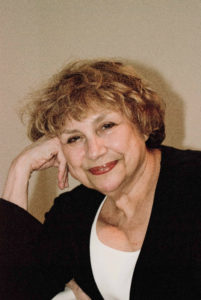 By Diane Batshaw Eisman, M.D. FAAP Doctor Eisman, is in Family Practice in Aventura, Florida with her partner, Dr. Eugene Eisman, an internist/cardiologist
It began after George Washington's inauguration in 1789. The new President had been suffering for weeks from an excruciatingly painful "carbuncle" on his left thigh. It almost completely disabled him. And so he finally allowed a doctor to incise and drain the abscess. Dr. Samuel Bard, a prominent New York physician and known to Washington was chosen. The surgery went well, yet it was weeks before Washington had completely recovered.
And so it was that Dr. Bard (a founder of the Columbia University College of Physicians and Surgeons became the first personal physician to a United States President; starting the tradition of White House Doctor (even though he did not actually serve in the White House)
The physician who bravely takes on this role has an office within the White House. He/She is constantly on call.
The personal physician to the President is chosen by the President, of course.
That doctor has to be an administrator, overseeing a staff of administrators, nurses, paramedics, and other physicians.
The White House doctor is not only the President's physician, but is responsible for the President's immediate family, the vice president and that family; and if any White House tourists or visiting dignitaries become ill the doctor must be available.
And what if White House Doctor (hereafter known as WHD) does not like to travel? Well, just keep those bags packed. WHD goes wherever the President goes. He must be ready to hop aboard Air Force One along with his patient.
Air Force One is not merely a mobile command center, with protected electronics, secure equipment for communication, and capable of refueling in midair. (Actually, there are two airplanes that can carry the designation of Air Force One. It is the air traffic control sign for the plane carrying the President).
It has all kinds of great emergency equipment. There is a complete surgical suite, full pharmacy, crash carts, and an actual office for the WHD, along with private exam rooms.
Despite the luxury of being able to travel aboard Air Force One, even with superb food and chefs, being the WHD is not a dream job.
WHD is the President's shadow. Where the President goes, WHD goes. The President's health must be constantly monitored, from what he/she eats to medical emergencies. This can't be easy, especially keeping the President on a healthy diet, with personal chefs all over the place, ready and willing to please the First Patient's palate.
And then there is the 25th amendment (relating to presidential disability) which must hover over that doctor's head, like the Sword of Damocles.
WHDs carry a heavy medical bag and Dr. Connie Mariano who was President Clinton's WHD, recalls one trip that kept her on presidential medical duty for fifty straight hours. White House medical duty sounds more exhausting than being back in training as a resident.
In a CNN interview with Dr. Sanjay Gupta, Dr. Mariano commented that, "Where the president is, in the unfortunate use, that's the kill zone, that's where the bad guys want to hurt him. The medical unit really exists to take care of the president in those scenarios where his life is in danger. The president's life is always in danger, unfortunately, in this day and age. The role of White House physician is to be close enough to him so that if he needs to be resuscitated, you are there with him as a first responder."
If you are chosen to be the White House Doctor, it is indeed an honor; but if anything happens, you are the one to shoulder the blame.
Fortunately, for Dr. Samuel Bard, his famous patient survived. In an era without modern medical knowledge and antibiotics, Dr. Bard's skill and a bit of luck was a notable achievement.
Dr. Curmudgeon suggests "Bitter Medicine", Dr. Eugene Eisman's story of his experiences–from the humorous to the intense—as a young army doctor serving in the Vietnam War.
Bitter Medicine by Eugene H. Eisman, M.D. –on Amazon
Doctor Curmudgeon® is Diane Batshaw Eisman, M.D., a physician-satirist. This column originally appeared on SERMO, the leading global social network for doctors.
SERMO www.sermo.com "talk real world medicine"
Contact the Feature Writers