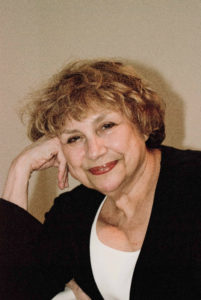 By Diane Batshaw Eisman, M.D. FAAP Doctor Eisman, is in Family Practice in Aventura, Florida with her partner, Dr. Eugene Eisman, an internist/cardiologist
Being a curmudgeon, I am always amazed at Galahad's patience. Galahad is my cousin in the canine branch of the Curmudgeon family. He is a brilliant Siberian husky and, in addition, to his own position on several think tanks, takes care of our household. He keeps things running smoothly.
Occasionally, he baby sits for the puppies in the care of our neighbor, a Samoyed. She has a few nephews and nieces and they stay in the Curmudgeon home if she has to be away for a few days.
The very loud and active pups have returned to their own home. Quiet reigns throughout our household as I observe Gally (his family name) clean the dirty paw prints from chairs, tables, couches and floors, with a smile on his face.
Galahad has informed me that paw prints are just as distinctive, in his opinion, as fingerprints. He can tell which pup has left each paw mark.
I don't know about paw prints, but I have become interested in the work of Sir Francis Galton.
This brilliant man was sometimes spoken of as one of the nineteenth century's greatest scientists.
Galton was a Victorian, born in 1822. By the time, he was five years old; he knew Latin and Greek, in addition to being able to do long division. This prodigy was able to read at the age of two. Well educated, he studied at King's College London Medical School, and learned mathematics at Cambridge
Trained as an anthropologist, he was the pioneer in identification by fingerprint analysis. (note from Galahad: Where would CSI be without him!)
Also trained in psychology, meteorology and finance, his initial foray into the investigation of fingerprints was due to his interests in heredity and genetics. He soon realized that fingerprints could give no clues as to an individual's genetics or intelligence.
His investigations did lead him to prove that fingerprints are individual. Each person has his/her own unique print; and these fingerprints do not change over the years.
His book, "Finger Prints," was published in 1892. It outlined his statistical analysis and other fundamentals of fingerprint identification.
Sir Francis Galton, who, incidentally, was a half cousin to Charles Darwin, was the first investigator to prove scientifically that individuals could be identified by their fingerprints.
Galton was not the first scientist to advance the theory of the uniqueness of fingerprints. In India, Sir William Herschel began to use fingerprints as a means of identification.
However, Galton was the first to prove the accuracy of fingerprint identification on a scientific basis and to provide a system of classification.
His calculations demonstrated that the chances of any two person's prints being identical were one in sixty four billion.
Relaxing in his favorite chair, now that his happy chore of cleaning paw prints is done, Galahad just informed me that Galton's classification system of patterns remains unchanged today:
Arches
Loops
Whorls.
Dr. Curmudgeon suggests "Bitter Medicine", Dr. Eugene Eisman's story of his experiences–from the humorous to the intense—as a young army doctor serving in the Vietnam War.
Bitter Medicine by Eugene H. Eisman, M.D. –on Amazon
Doctor Curmudgeon® is Diane Batshaw Eisman, M.D., a physician-satirist. This column originally appeared on SERMO, the leading global social network for doctors.
SERMO www.sermo.com "talk real world medicine"
Contact the Feature Writers