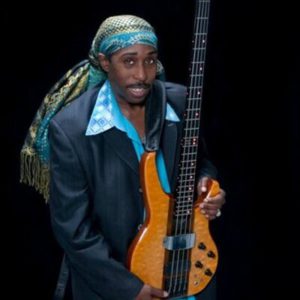 By Geoffrey Huchel
Deon Estus, the bassist for the pop group Wham! and George Michael passed away October 11, 2021. A cause of death was not disclosed.
Born Jeffrey Deon Estus on July 4, 1956, in Detroit, Michigan, he sang choir while in high school, and as a teenager, he joined the R&B band Brainstorm, recording two albums with them. In the 1980s he moved to Europe, living in Belgium and Ireland and then settled in London. After his talents as a bassist were recognized he was invited to join Wham! He toured with the band and continued to play for George Michael as part of his backing band until Michael's death in 2016. In addition to playing bass for Wham!, Estus co-produced the 1989 album "Spell", which spawned three singles "Me or the Rumours", "Heaven Help Me" and "Spell".
Ringside Report sends our condolences to Deon Estus's family during their time of grief.
Contact the Feature Writers